Days are longer, temperature is mildly warmer and the Little Tibet welcomes its tourists dressed in the colors of summer.
That Livigno is the perfect place for wellness and sports lovers is well known, but perhaps not everyone knows that it deserves a place in paradise also as regards one of the most relaxing activities that exist in the world: shopping!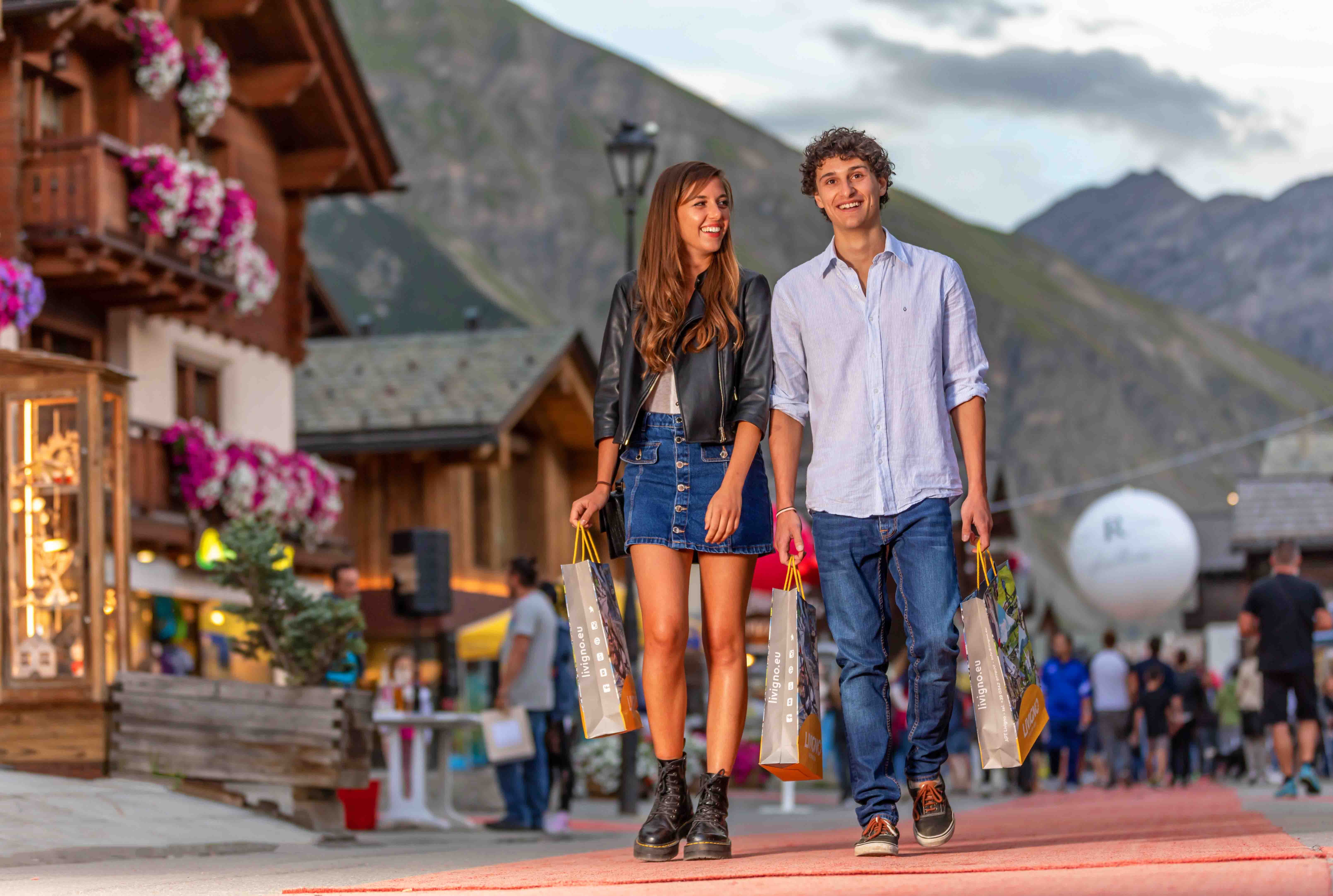 The choice is truly incredible: not only clothes for men, women and children, but also shops for glasses, bags, shoes, make-up and characteristic shops linked to the tradition of the territory. Great space also for sports shops, always full of news and equipment for each activity. More than 250 exclusive and single-brand boutiques that wind along a street long one kilometer and that offer the joy that only duty-free shopping can give - great brands at attractive prices and lower than those of the rest of the Italy - accompanied by a truly unique setting: away from smog and traffic, you can admire the shop windows, surrounded by mountains and their bright summer colors.
Do you feel this scent? It is that of the events that will characterize the coming weeks, and of the sales that will start on July 6th in Lombardy: and for this occasion, the shopkeepers of the Little Tibet will extend the opening hours until midnight on Saturday the 6th, celebrating with you "The long Sales Night". Starry sky, affordable prices, great choice, for a sparkling shopping at 1816 meters of height.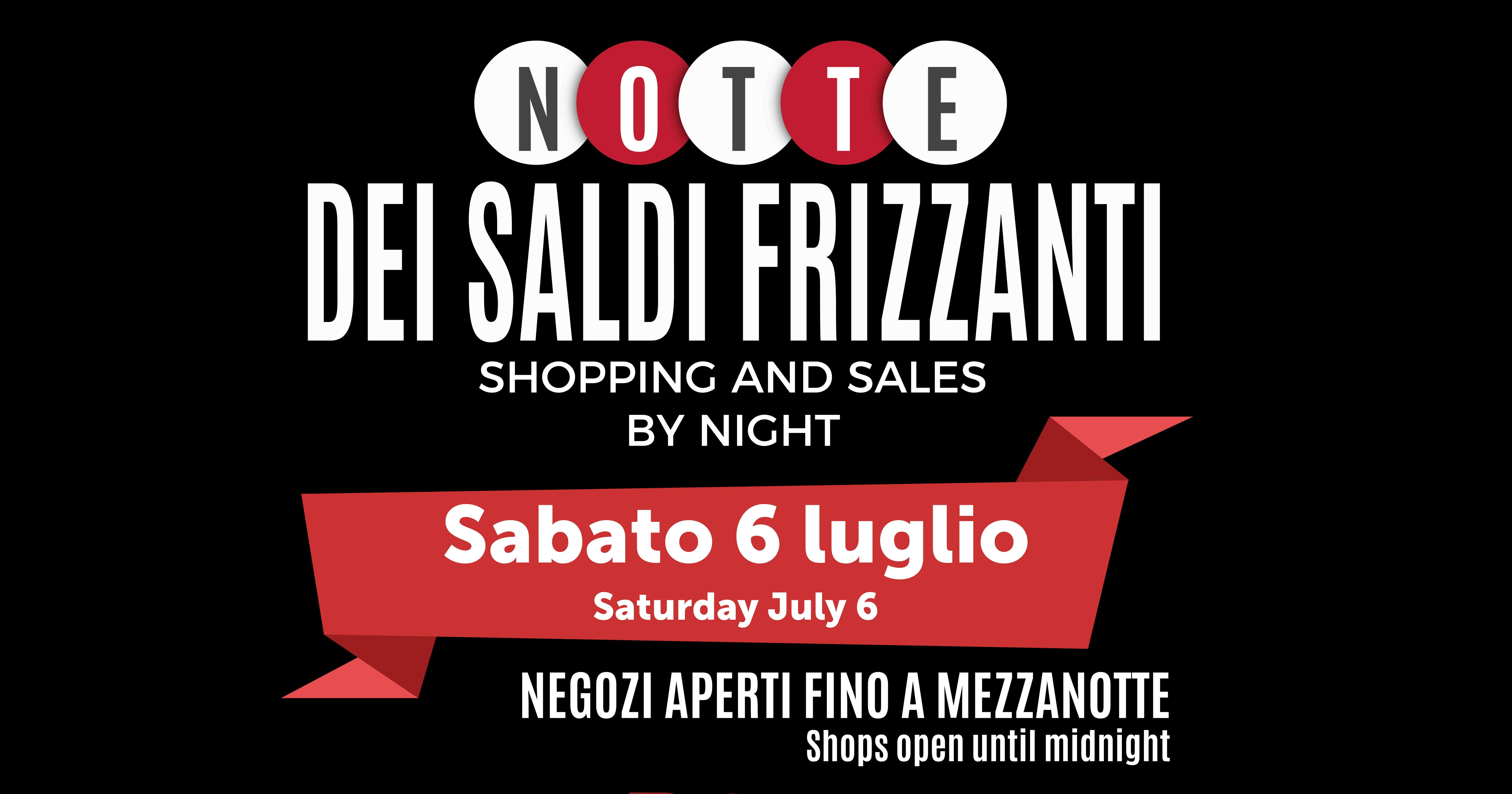 And this will only be the beginning of a series of events dedicated to shopping and fun:
Saroch'in the craft market: on Sunday 7th July you will walk along a Saroch street full of stands, with artists and hobbyists who will make you relive the tradition, showing you the products of their different activities.


Ostaria Family Fest: on July 25th, Via Ostaria will celebrate, delighting you with typical tastings and entertaining children with the traditional "Stamps Hunting". From 19:00 onwards the evening will continue with a walk through the various food stands, the sound of accordions and the Fire show.


Pontiglia street country:

on

July 28th, from 11:00 am to 11:00 pm, Via Pontiglia will be transformed into Old Wild West to delight adults and children: ponies, horses, carriages, all accompanied by excellent craft beer, good food and many prizes to be withdrawn in the sheriff's office.


Via Fontana e Via S.Antoni in Love: on 3rd August the event "Via Fontana and Via S.Antoni in Love" returns for its 3rd edition, a day full of fun and love, where the keywords are music, food and most of all shopping! The theme that colors all Livigno during this event is love: for one month, Via Fontana Street will be embellished with plants, that will create a unique and romantic atmosphere.




Via Dala Gesa in Green: on the 25th August, Via dalla Gesa will turn green! Discover the alpine fauna among music, art, entertainment, and the workshop for children who will have the opportunity to learn while having fun with completely natural materials. Ah! Obviously also on this occasion you will not miss good food and also the 100% organic drink, 100% km 0!

Have you marked down all the dates? Great! Because it will be a truly exceptional summer!
Lovers of shopping and Livigno tradition, you are warned: Little Tibet is waiting for you, and as always with open arms.