250 stores, the best national and international brands, in a unique setting, Livigno.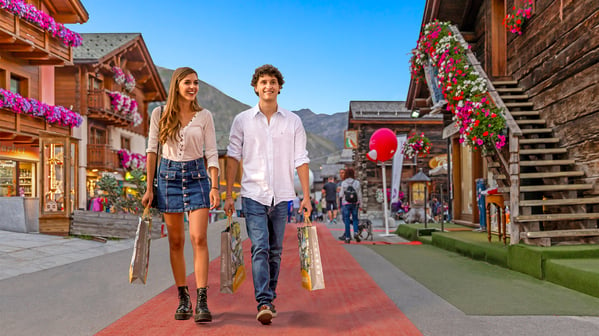 With exclusive boutiques and flagship stores open all year round, Livigno offers a unique and suggestive shopping experience surrounded by the Italian Alps.

With over 250 shops, exclusive and single-brand boutiques, on the lips of all fashion addicted of Italy and shops related to the traditions of the territory, Livigno offers a unique shopping experience at 1,816 m above sea level, away from the city traffic and under the protective gaze of the Italian Alps.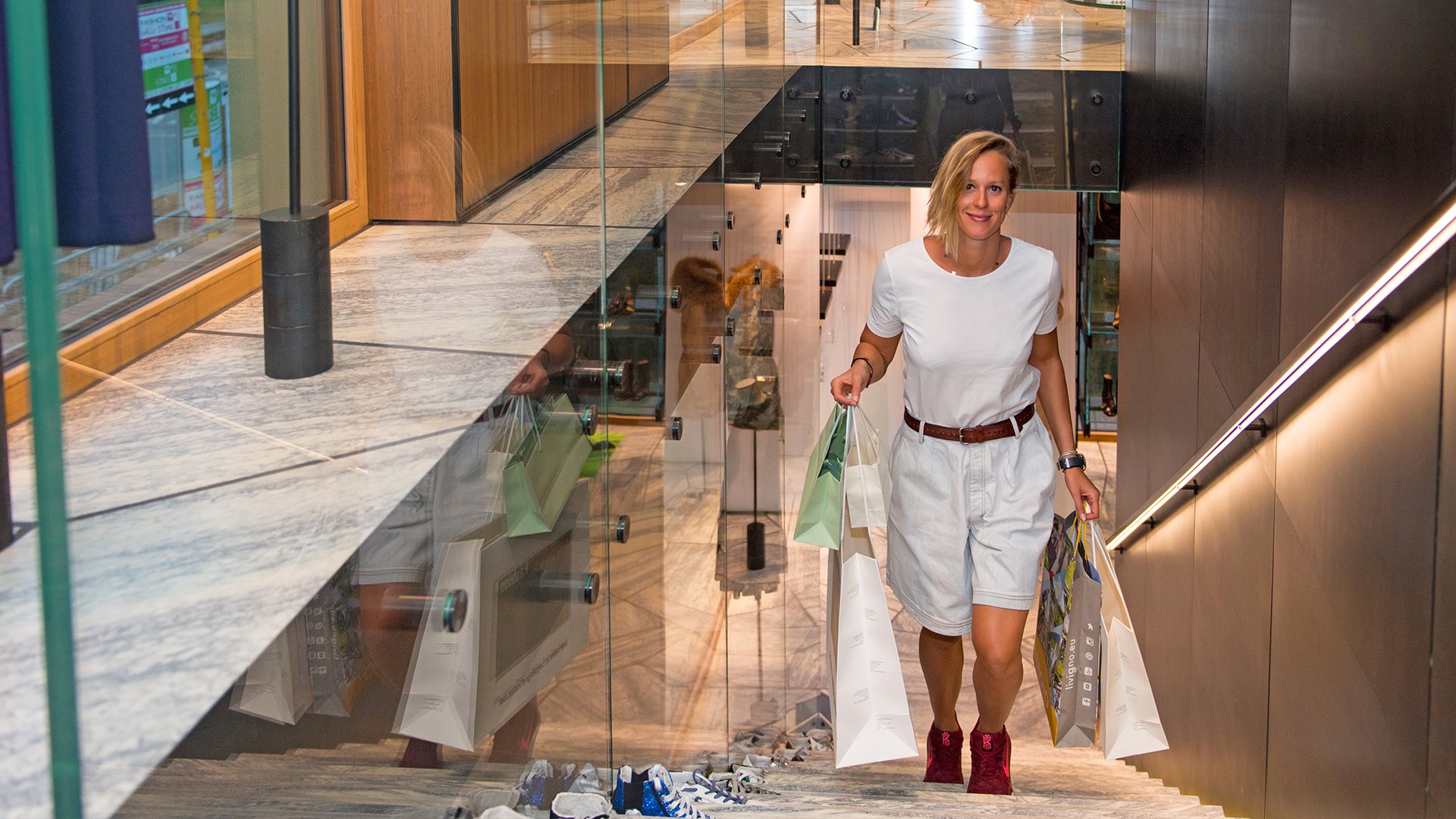 In Little Tibet, the hunt for the most exclusive brands becomes glam in all senses, while you walk through a large open-air mall about a kilometer long and search for your favorite brands among the shop windows of the
boutiques surrounded by the uncontaminated nature of Livigno.
Fashion addicted can choose from the numerous
fashion stores,
within which to find the most
prestigious and well-known brands in the world.
Among stores that offer themselves as large house of brands and small single-brand boutiques, every fashion lover is
spoiled for choice, including clothing, bags, shoes, hats and leather goods.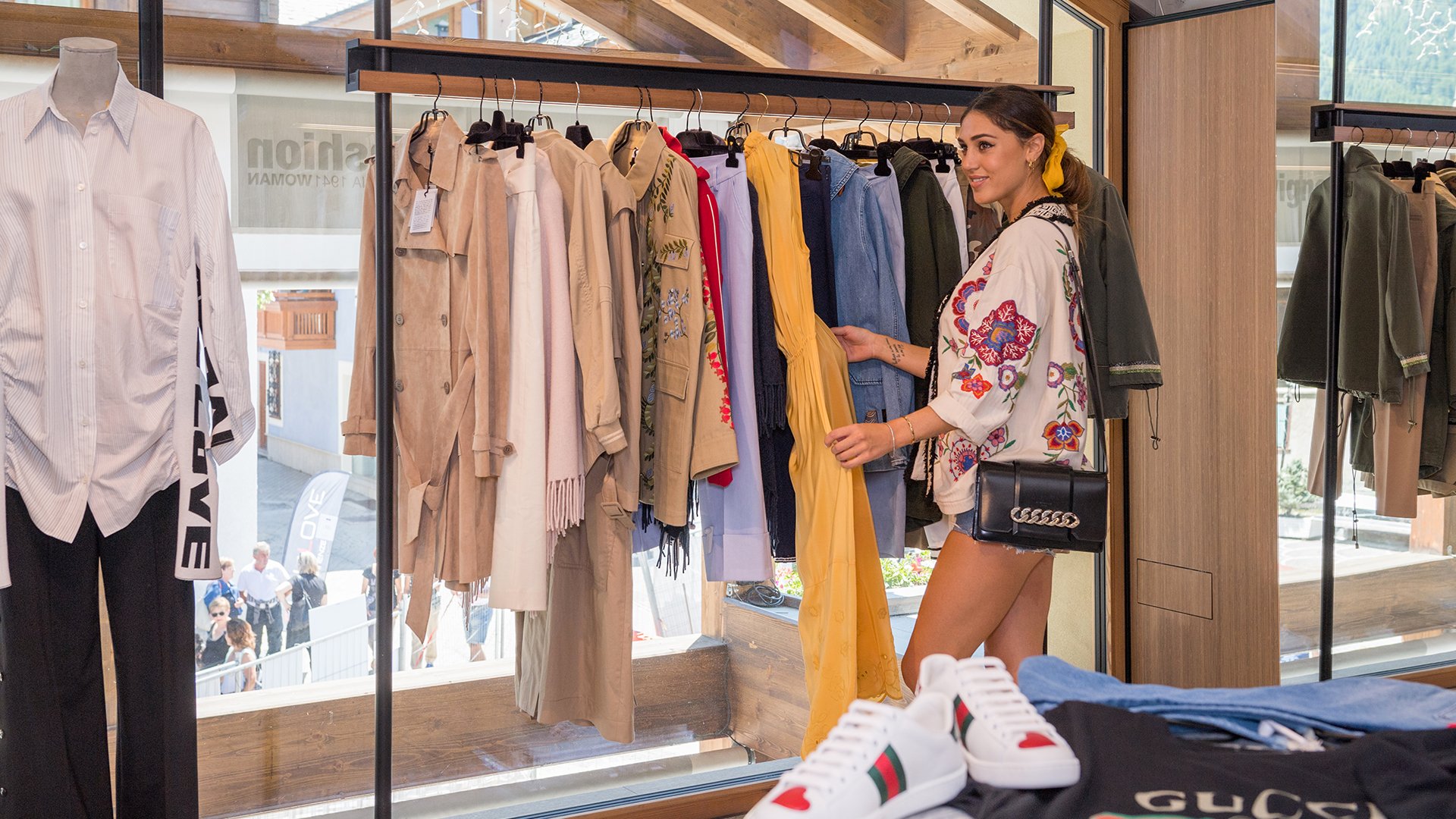 Livigno is a true
sports paradise
: once you leave the peaks and trais, sports lovers will be able to venture among numerous s
pecialized and high quality sports shops,
where you can find
shoes, clothing and sports equipment
to satisfy your desire to running, biking, hiking, climbing, skiing, freeride and all the sports you can imagine.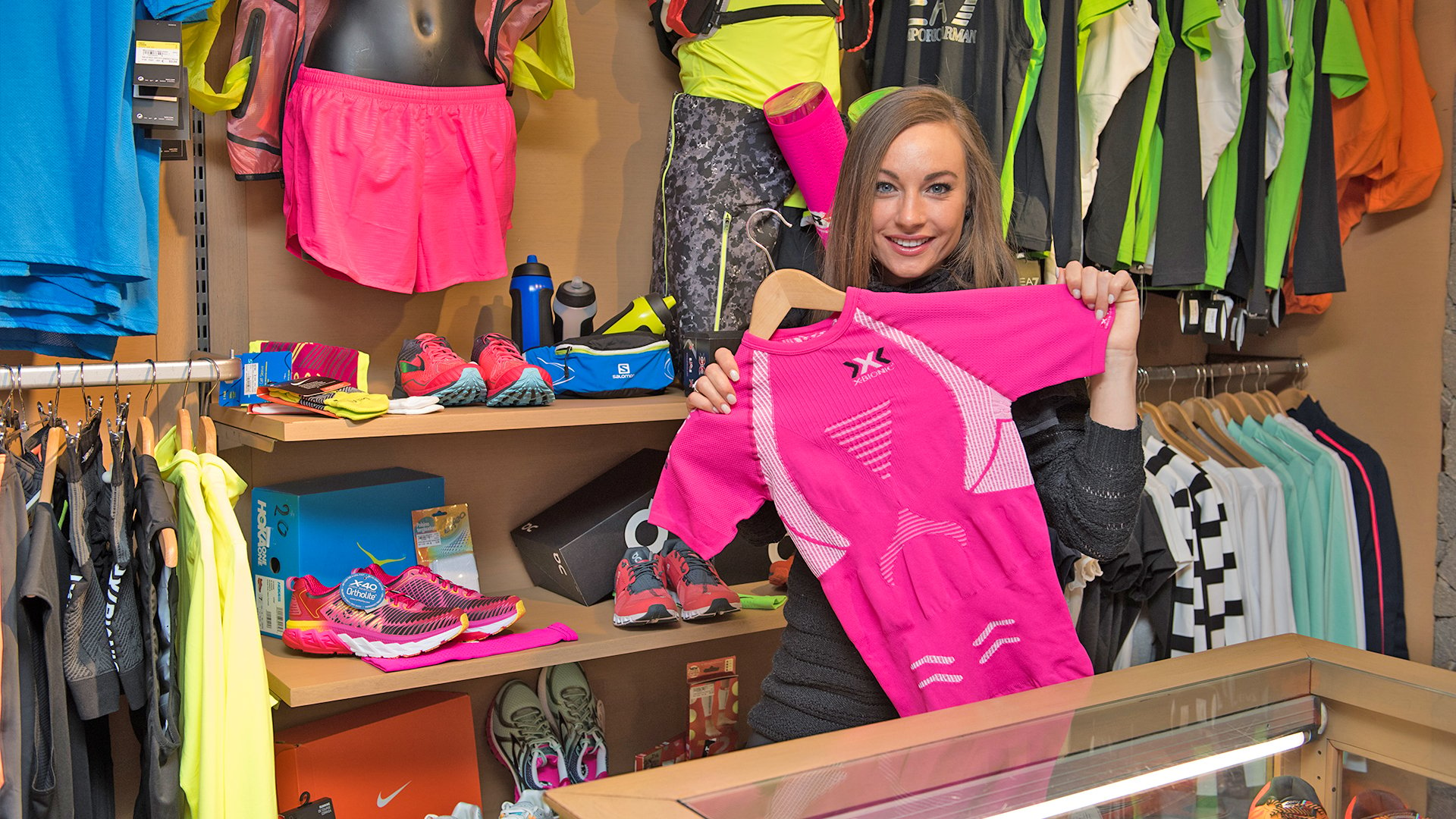 There are also many
luxury stores,
which offer a wide range of luxury products, accessories and must-haves:
jewelry and watches
of well-known and prestigious brands, but also frames for innovative, tailored or made in Italy glasses and an incredible assortment of
perfumes of every fragrance
and brand.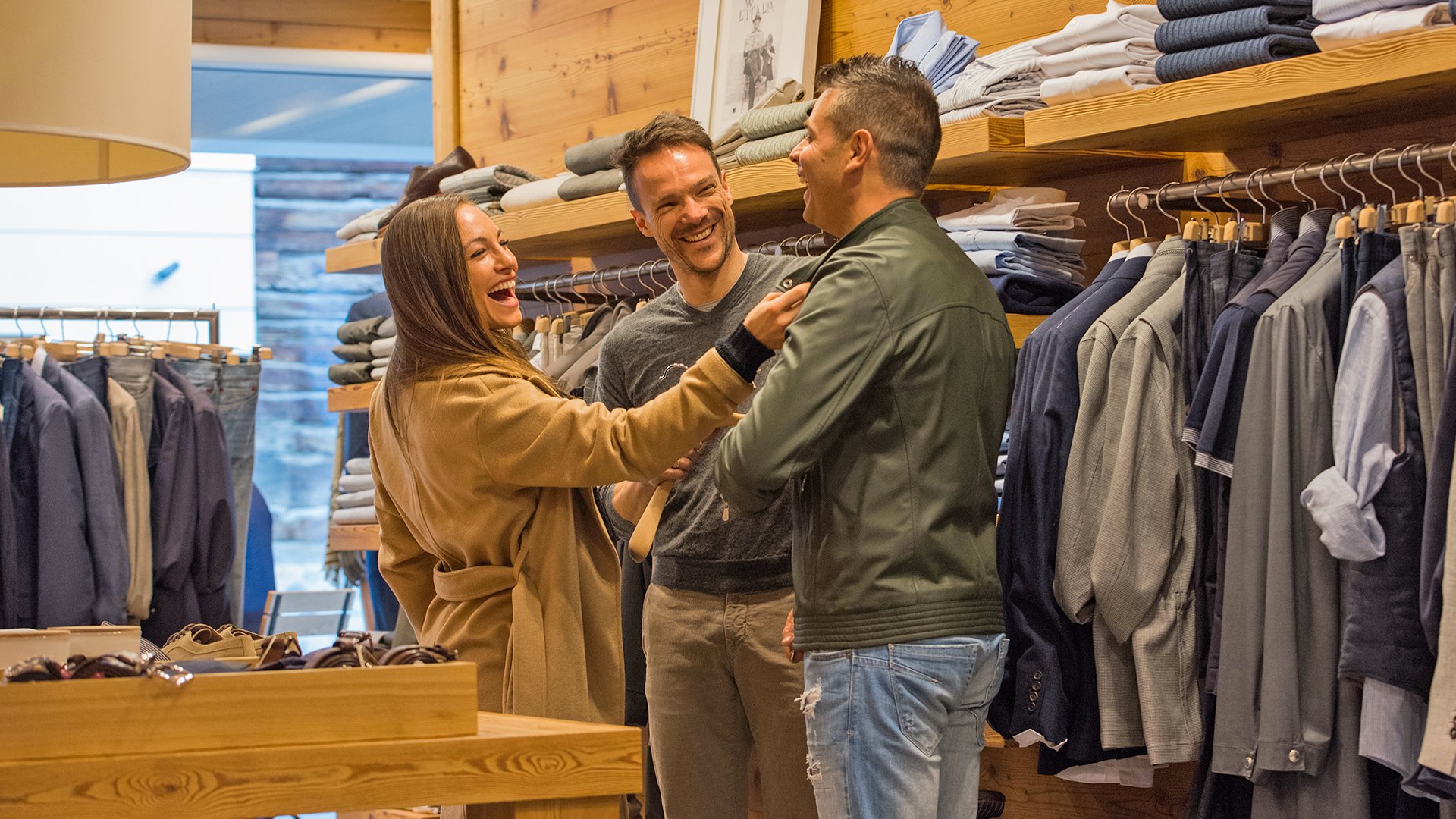 Although the
most technological products
are becoming increasingly popular in online stores, there is no lack of
hi-tech stores
where you can buy thanks to expert advices, smartphones, cameras, PCs, smartwatches, earphones , speakers and many other accessories from the best brands on the market.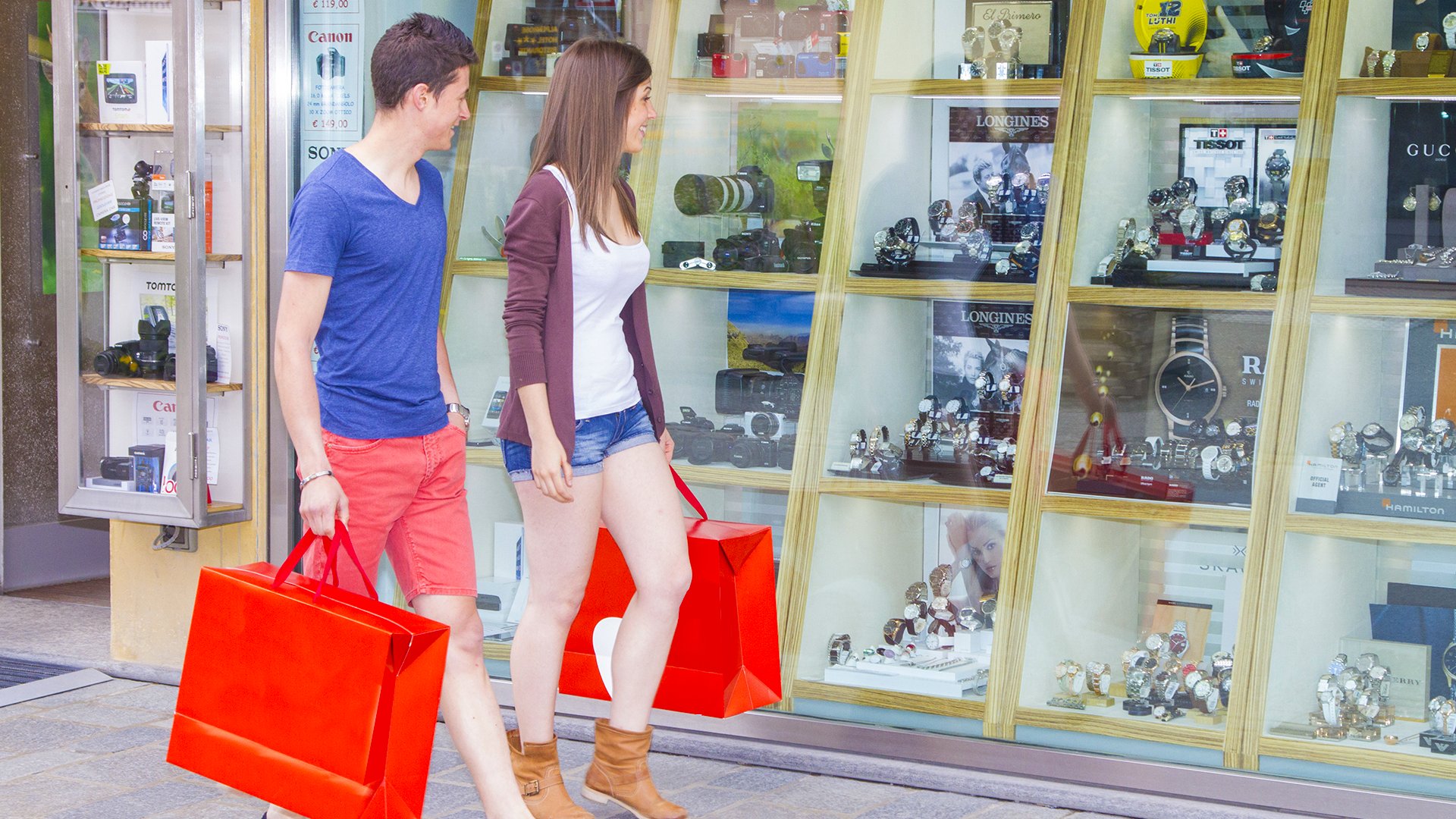 In addition, thanks to the new update of the My Livigno App, it is possible to consult the opening hours of all the shops and find out where to find your favorite brands with a simple tap on the smartphone screen.