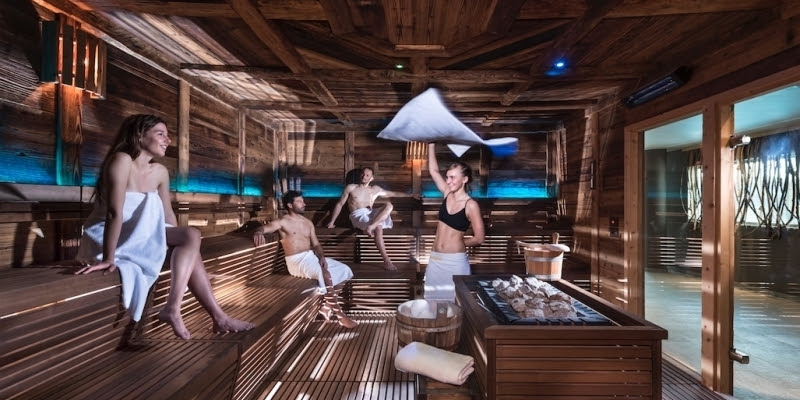 Relax with a multi-sensory Aufguss experience guided by our sauna masters, meditate whilst engaging both your body and mind under the starry sky the night of San Lorenzo, or even treat yourself to a regenerating scrub. These are events from June to August at Aquagranda that you simply must not miss during your stay in Livigno.
Aquagranda is one of the highest sports centres above sea level in Europe, where fun, sport and relaxation coexist, a real open-air gym covering 10,000m2 that attracts sportsmen and women and national teams from all over the world, specialising in a range of disciplines. This - and so much more - is Aquagranda Active You!, a sports and wellness centre in step with the times that brings together all the necessary services for lovers of sport indeed, but not only.
For summer 2019, there are so many appointments in the Wellness&Relax area, specifically for those of our visitors wishing to take a real holiday focussing on wellbeing indeed, but also those who want to recover and build up their energy levels after a sports packed day.
Aufguss experience in the Finnish sauna
Don't miss out on the Aufguss experience in the Finnish sauna, held in association with AISA, Associazione Italiana Saune Aufguss (the Italian Aufguss Sauna Association) every day at 4pm, 5.30pm and 8.30pm.. Aquagranda welcomes true sauna experts and masters, who guide guests in experimenting with special Aufguss rituals and entertain them with a real show.