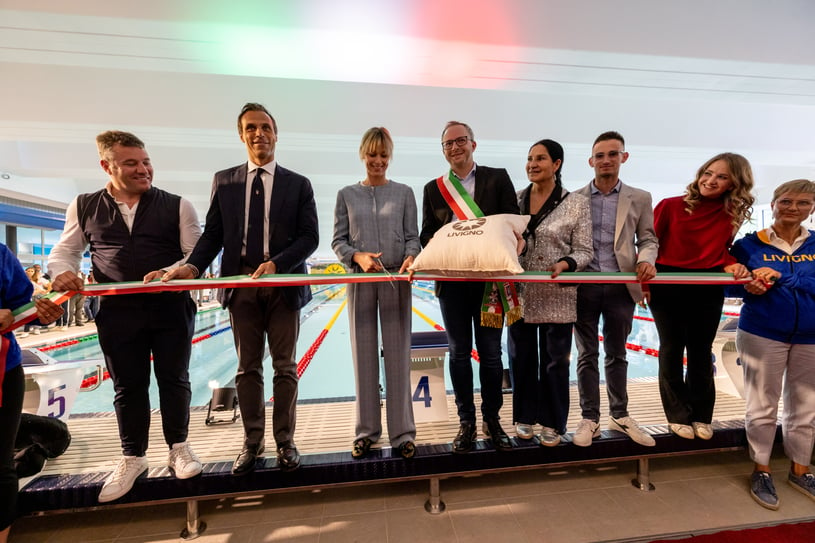 A pool at altitude to dream of the five circles. A new 50-meter pool was inaugurated today at the CONI Olympic Preparation Center in Livigno that will allow Italian swimmers to better prepare for upcoming international challenges, starting with Paris 2024.

The ribbon-cutting ceremony was attended by CONI General Secretary Carlo Mornati, the Mayor of Livigno, Remo Galli, IOC member Federica Pellegrini, who for the occasion presented Livigno's new mascot called "Spolly," the President and AD of Livigno Tourism Board, Luca Moretti, the Head of the Office of Olympic Preparation, Alessio Palombi, national swimming team, Olympic snowboard champion Michela Moioli, track cycling Olympians Elia Viviani and Filippo Ganna, European 10. 000 meters Yemaneberhan Crippa and athletes from other disciplines linked to the Valtellina resort such as Jole Galli (skicross), Maurizio Bormolini (snowboarding) and Giacomo Bormolini (telemark). Also present were Livigno's councillor for sport, Marina Claoti, the Undersecretary with delegation for Sport and Youth Regione Lombardia, Lara Magoni, and in connection Antonio Rossi, City integration coordinator - Lombardy of Milano Cortina 2026 and kayak Olympian.

The CPO, the result of the memorandum of understanding signed in 2022 by CONI and the Livigno Tourist Promotion and Development Company, joined those of Acqua Acetosa (Rome), Formia and Tirrenia since last October. And as of today it officially has an Olympic swimming pool, which, built in the new spaces named "Federica Pellegrini Swimming Area," adds to the 25-meter pool already available. This is an additional weapon, at the service of Italian sport, which further embellishes a unique center in Italy that allows athletic training at altitude, on the highest plateau in Europe, of athletes of interest in Olympic Preparation and High Level.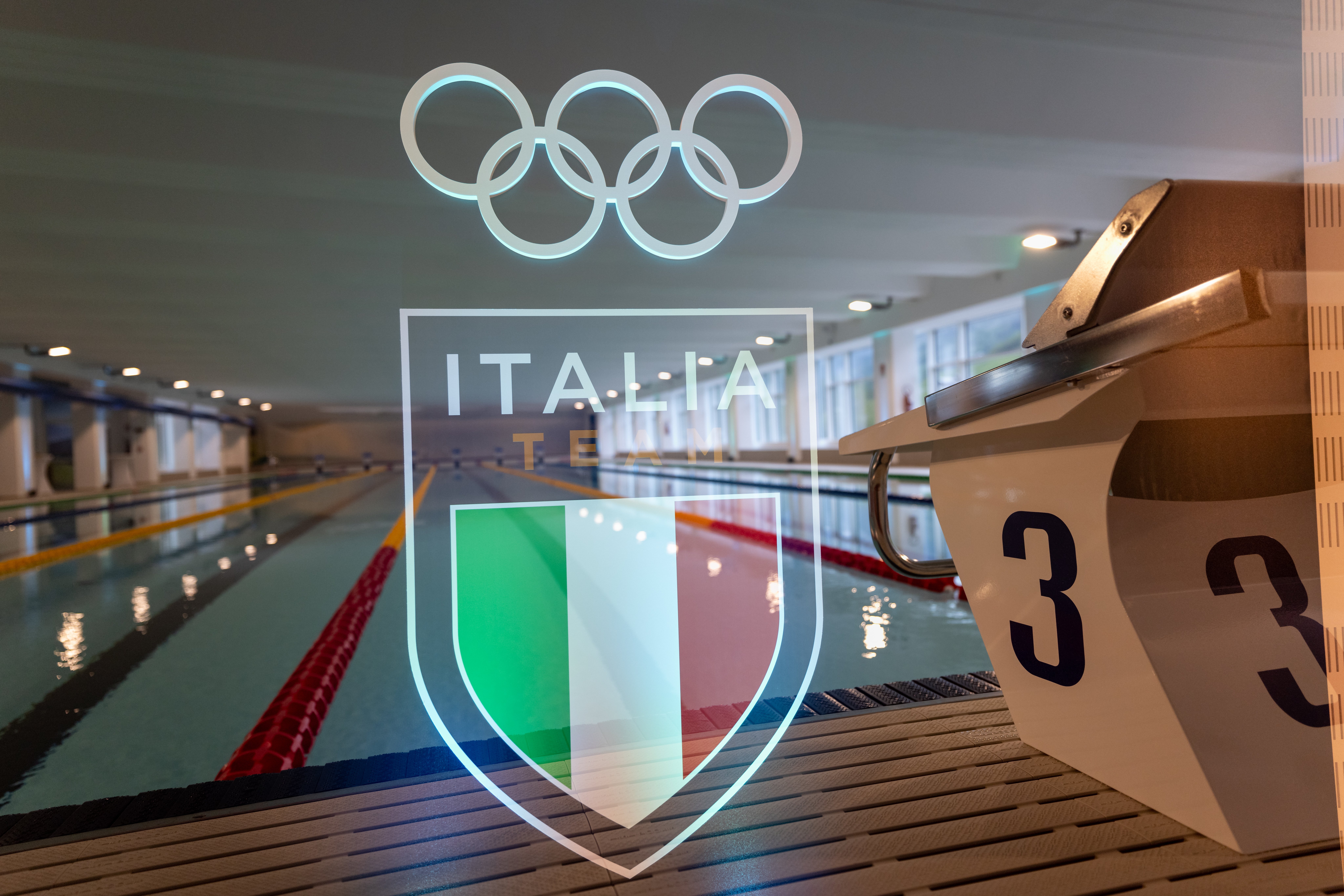 "This is a moment that really starts from afar, it is a journey that has lasted 15 years," stressed CONI Secretary General Carlo Mornati. "Today there are really many Olympic medalists present in the hall. There is an important reality here, Livigno, a very important community, and we have taken what they have offered us over the years. The swimming pool is the icing on the cake and allows us to plan future Olympics, even summer Olympics, with a certain lightness, because this is the only center in Europe with similar characteristics. This facility is a strong demonstration of the synergy that can exist between institutions when you want it. I thank everyone, even the presence of Milan Cortina 2026 here is significant because we are fast approaching the appointment: everything that the Foundation is doing together with Livigno will be fundamental for the success of the Games. I want to wish the boys good luck: we are in the middle of the competitive season, there are qualifiers for the Games, the European Championships, the World Championships. We hope to see many of us in Paris."

"The Olympic preparation centers," Mornati added, "live in symbiosis with the Institute of Science and Sports Medicine, which follows so many federations. The idea, the last frontier is to be able to have a permanent garrison here in Livigno."

"This is a great excitement for us," admitted Livigno Mayor Remo Galli. "This facility was almost a burden for Livigno, we made a common path with citizens and institutions, everyone helped us to give an identity to the facility that today has become a reference point for our kids. I thank CONI and Dr. Mornati who helped us from the beginning, as well as the Lombardy Region. This pool is for young people, we want to allow them to follow their passions."

"We have reached another beautiful goal, the result of people who believed in a project. In front of me I have many champions and a beautiful place like Livigno, among the top ten in Europe as a winter sports destination. It is right that the Olympic Preparation Center is here, because Livigno will be the protagonist of the Milan Cortina Games. With this pool and with Federica Pellegrini as a testimonial, no one will be able to beat us," said Lara Magoni, Undersecretary with responsibility for Sport and Youth Regione Lombardia.

"This project was born from far away, years ago we started dreaming of being able to do something for high-level athletes. It's really nice to be able to train in Livigno: the facilities are fantastic and the hospitality is as well. Congratulations to the municipal administration who believed in this project and also to CONI," said Antonio Rossi.

Livigno's CPO is located in the Aquagranda Sports Center, which, at 10,000 square meters, is one of the largest sports and wellness facilities in Europe. The Center has been used for years for the rallies and internships of several Italian National Teams, but in the last year it has become even more of a point of reference for CONI and its National Sports Federations, thanks to the agreement signed between the Italian National Olympic Committee and the Livigno Tourist Promotion and Development Company, which allows the organization of rallies and trainings at the sports and accommodation facilities of the Valtellina municipality at special rates.

The facility, located at 1816 meters above sea level, can host various disciplines, including, athletics, soccer, winter sports, triathlon and, of course, swimming, which, with the construction of the Olympic swimming pool, will be able to better prepare for long-tub challenges as well.

And it is precisely Livigno, which in confirmation of its multidisciplinary nature will be the Olympic venue for the Milan Cortina 2026 Winter Games, that has been the basis of Federica Pellegrini's successes in recent seasons, including the two world golds in the 200 sl won in Budapest 2017 and Gwangju 2019.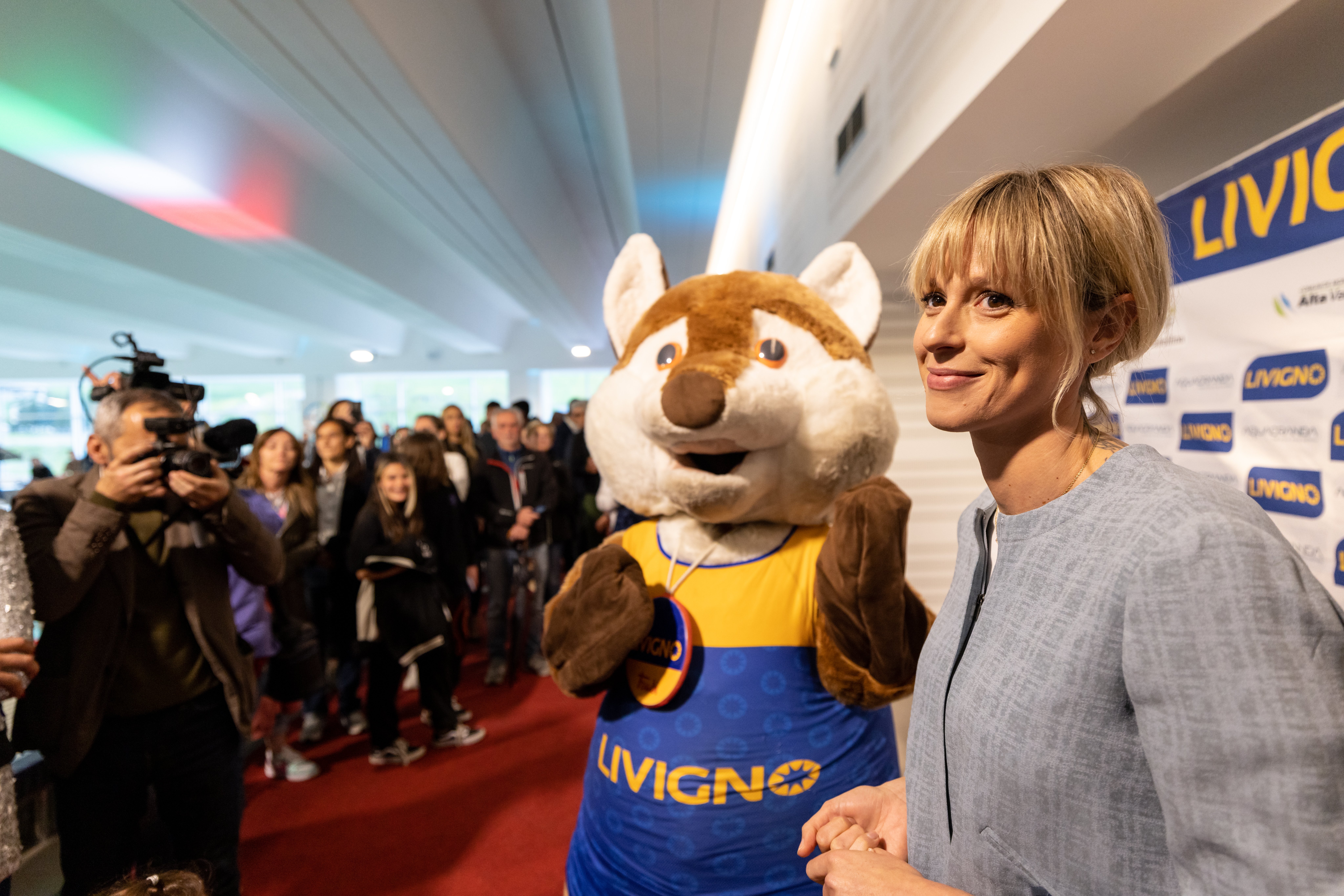 "I am really excited. This winter we met to inaugurate the Center without the pool being ready, but today we can inaugurate the first 50-meter pool in the high altitude. It's really a privilege, an honor to be here to see an Italian flagship after touring pools in the high seas all over the world. It will be really important for the athletes. And also my relationship with Livigno will go on, this will be the home of my Academy for the next two years: I'm really proud to see such a facility grow, such a sports town," Federica Pellegrini said.

During the ceremony, the City of Livigno and the Sporting Club presented scholarships to student/athletes who distinguished themselves during the winter season.

Instead, it was CONI and FIGC athletic trainer Claudio Donatelli who explained the importance of this high-altitude CPO, which-from cycling to swimming-has contributed to Italy Team's six-medal win at the 2020 Tokyo Olympic Games.

"All athletes know what they need to improve: great training and a good environment, which can stimulate changes at a physiological and blood level. The mountains help greater production of red blood cells, it means having more oxygen in our muscles. But the most important thing I discovered in Livigno, such a lively and warm environment, is the psychological element: doing volume in the mountains helps develop resilience, the ability to overcome difficulties," Donatelli said.

The 'Road to Paris 2024,' increasingly passes through Livigno. (agc)