Increasingly smarter and more interactive, the free My Livigno App is back in stores. Featuring new sections and functions, visitors can organise their stay in Livigno in just a few simple steps and enjoy a tailor-made holiday in Little Tibet to the full.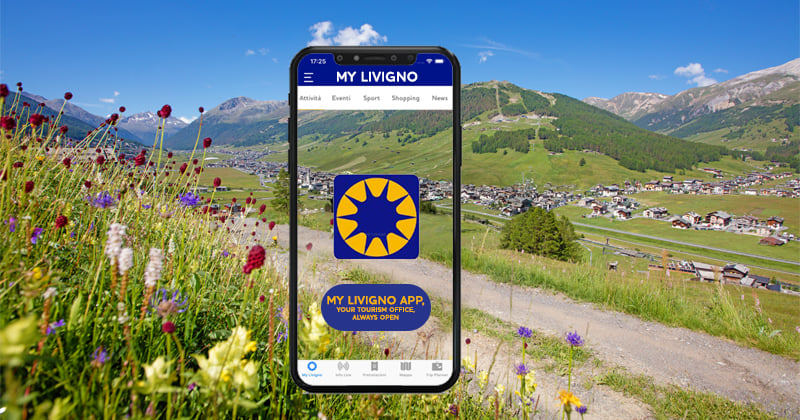 Having always believed in digitalisation, Livigno was one of th
e winners of the 2016 Digital Awards in the Smart Destination
category and, at the beginning of 2020, released a new, even smarter, more dynamic and interactive My Livigno App. To try and ensure all guests enjoy a perfect holiday tailored to their personal needs, in recent months the resort has worked hard to optimise and further improve its website and My Livigno App, enhancing them with content and new features.
Available for free download from all stores, the App now has new features to discover and all the necessary, up-to-date information for creating, booking and experiencing a tailor-made holiday in Little Tibet in an entirely digital way.
VIRTUAL TRIP PLANNER: A PERSONAL GUIDE FOR A TAILOR-MADE HOLIDAY
With such an
extensive selection encompassing in and outdoor activities, relaxation, shopping and food, visitors are not always able to find out about all the many opportunities offered by Livigno,
sometimes making it difficult to choose which activities perfectly fit their needs.This is why the My Livigno App has a virtual, interactive trip planner which helps users organise their trip. By answering a few simple questions and indicating their interests and the type of holiday they prefer, users can view a Homepage which is entirely customised to their requirements, featuring the activities, excursions and events best suited to them. Said trip planner will always be available to visitors, who will thus be able to modify, delete and move the various activities proposed around, discovering everything that meets their requirements.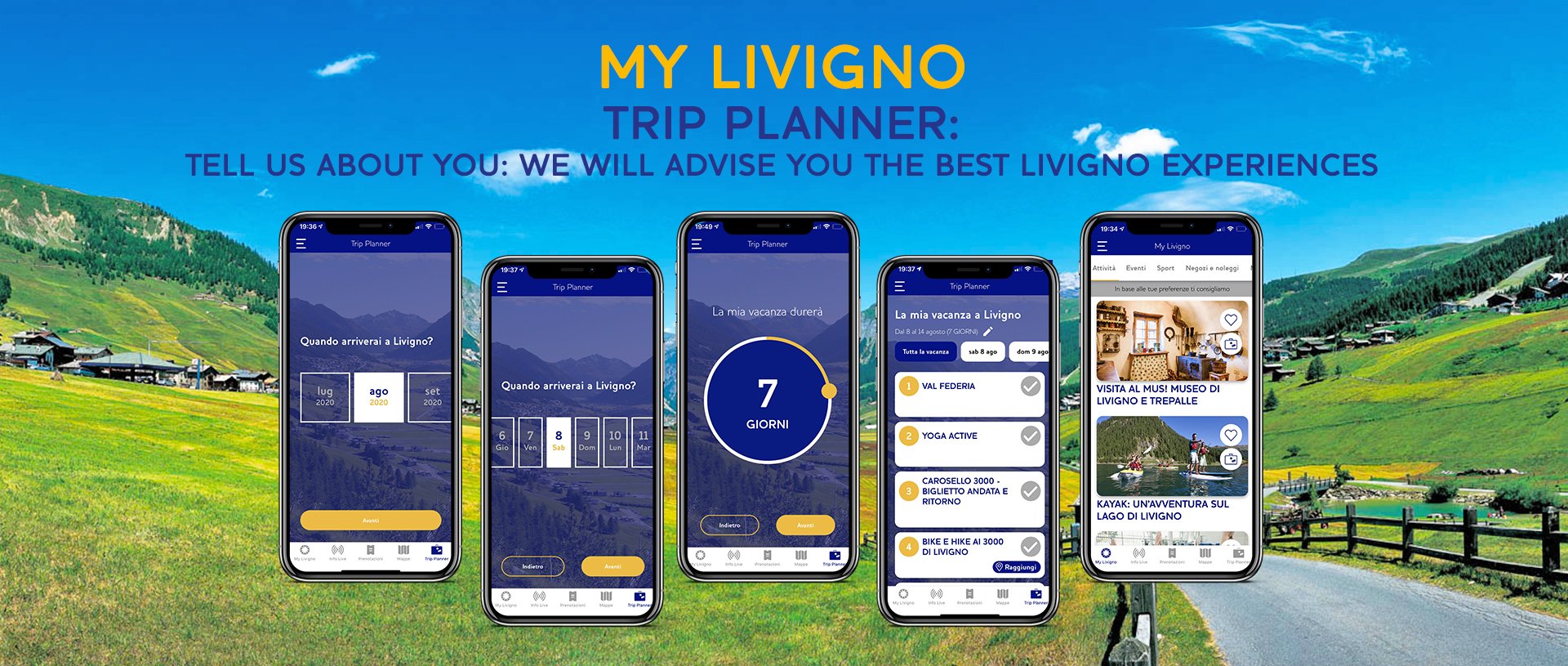 TRAIL CHECK-IN FOR ORGANISING EXCURSIONS
The first of the new features, Check&Go was developed this year and is a fast, simple, intuitive way for visitors to choose the best path for a walk even before departure. QRcode panels have been placed at the entrance to those trails which are most popular during summer, so hikers simply frame the code to check-in on a path and the My Livigno App and official website will do the rest. Indeed,
before even putting on their backpacks, hikers and bikers will have access to the special section of the My Livigno App
(or livigno.eu/check-and-go page) to check how busy a trail is at different times and choose the quietest one which is best suited to their needs in order to enjoy the beauty of Little Tibet in complete tranquility.

CLASSIC, 3D AND GPX TRACK MAPS FOR ALL THE PATHS IN LIVIGNO

By simply "tapping" their smartphones, bikers and hikers will be able to consult all the maps, both classic and 3D, and be inspired by the over 3200km of trails crossing the valley of Livigno. They will also find necessary information about trails, routes and rentals in the special section of the My Livigno App and learn about all scheduled activities, too.
An accurate description of each trail and route is provided, so visitors can check altitude and access GPX tracks in order to better organise their excursion, on foot or by bikeDELIVERY AND TAKE AWAY SERVICES FOR CAREFREE LUNCHES AND DINNERS
One of the most prominent new features of the My Livigno App is being able to book a table at a favourite restaurant at any time of the day or learn which restaurants are available for home delivery or take away to enjoy the flavours of Livigno in one of the picnic areas, during an outing or at home.
A few taps allow visitors to browse the menus of all the restaurants and choose the one that best suits their palates.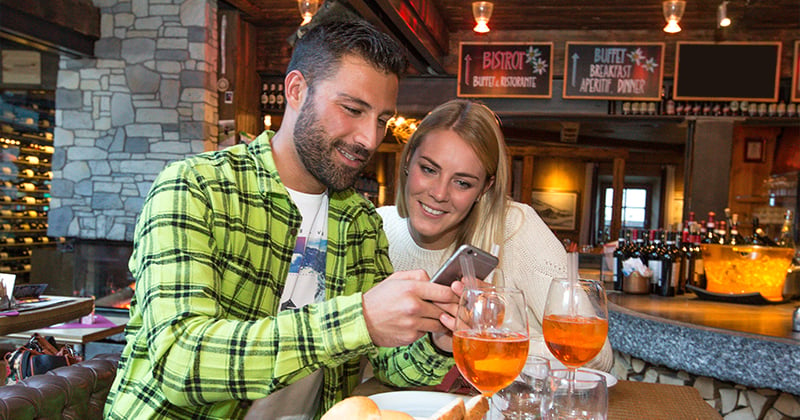 EXPERIENCE SHOPPING WITHIN TAPPING DISTANCE
With over 250 duty free shops, exclusive and single-brand boutiques, addresses on the lips of all sports fans in Italy and shops linked to the traditions of the territory, Livigno attracts fashion lovers and shopaholics from all over, for a unique experience where the convenience of shopping merges with the unspoiled nature that surrounds the streets of the centre.
The new update makes it possible to consult the opening hours of all the shops using the My Livigno App
and discover where to find a favourite brand simply by tapping the screen of a smartphone.
Available for both iOS and Android, the My Livigno App is now available for free download in all stores.