Biathlon calls Livigno and Livigno answers to Biathlon! Lisa Vittozzi and Thomas Bormolini at the forefront of the awaited Biathlon World Championship these days in Anterselva.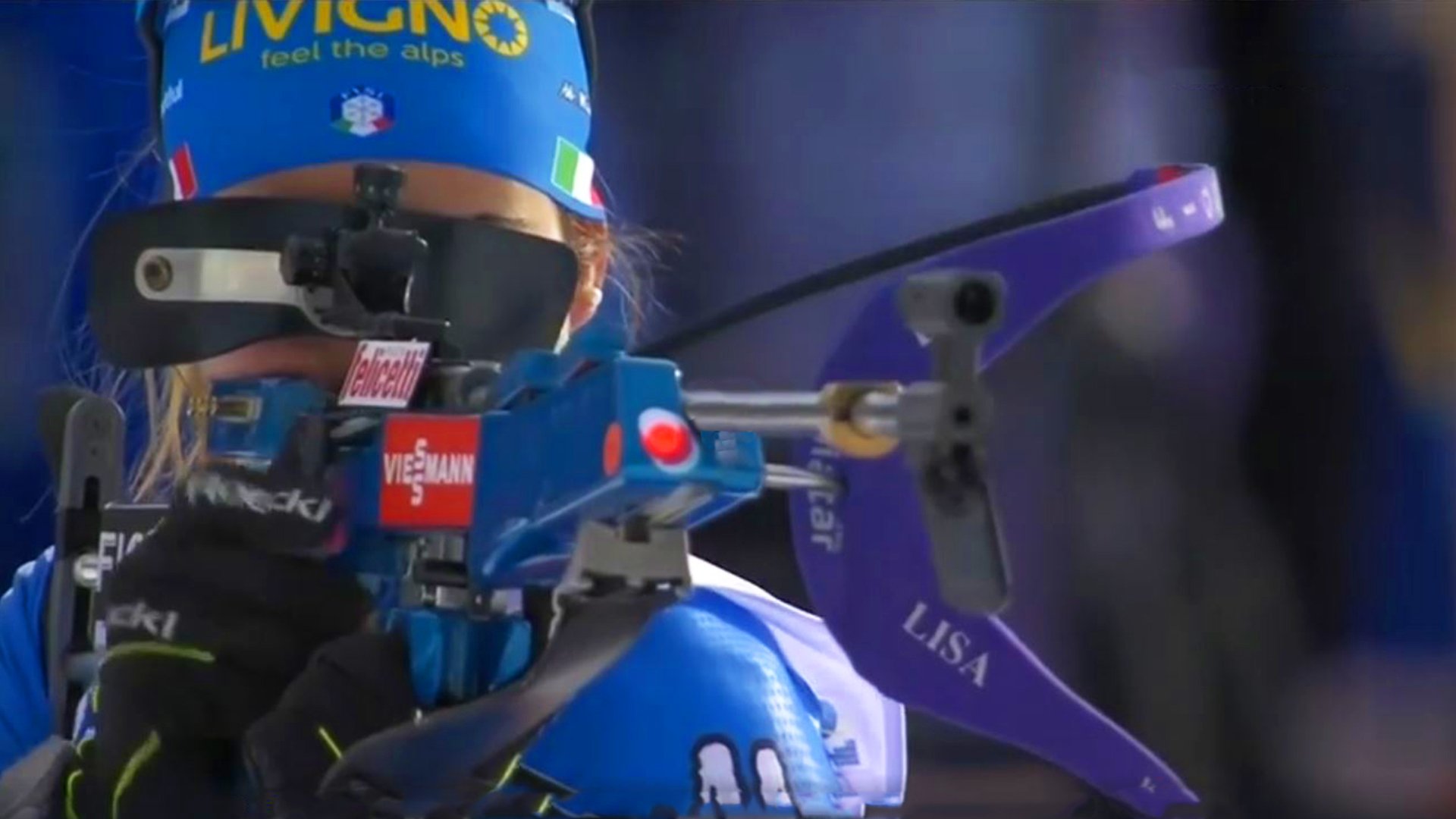 Biathlon and Anterselva, a long history thanks to the foresight of Paul Zingerle who in 1971 brought the first World Cup race to his "Antholz-Anterselva". From there onwards, a succession of great international events up to the 2020 World Cup, where even Livigno will have its great visibility thanks to the two athletes of Livigno Team, Thomas Bormolini and Lisa Vittozzi.

He is an authentic "Livignasco", and she is the ambassador for three seasons in row, Thomas and Lisa thanks to their sporting palmares in the Olympic and World Cup, also in Livigno's territory have given great importance to this sport and at the Biathlon Arena of Livigno, influencing a big number of young athletes.

But let's go back to the 2020 World Cup and let's get to know the sensations and ambitions of our two athletes more closely:

"Ladies first" as required by etiquette, starting from the beautiful 24-year-old carabiniera of Sappada, Lisa Vittozzi, who on Sunday 26th January in Pokljuka finally returned on the World Cup podium. A nice way to approach the World Championship edition for the cup holder of this specialty in 2019. Some days ago she confessed to us: "Until now it has not been a great season in the World Cup, where I certainly have not collected what I had prepared with great care and minutia during the summer and autumn period. However, I don't hide the fact that in planning this race season, I have had an eye on the World Championship. Lately I feel much better, I think I have finally end the hard work with the training sessions that didn't allow me to feel comfortable both on skis and at the shooting range. Now I'm going back to having fun and this is the most important message in view of the World Championship where I'm sure I'll be the best Lisa ever. ".
And in fact it was not long in coming, given that today in the first race, a great Lisa Vittozzi won the silver medal together with her teammates Dorothea Wierer, Lukas Hofer and Dominik Windisch!
Thomas Bormolini,
on the other hand, calls all his supporters in Anterselva because for the 28 year old Alpino of the Cs Army already on the career podium with the relay race, the World Championship from an emotional point of view will be a special event: "
The emotion of a World Championship at home it must be managed. The general expectations towards us, Italian athletes, will be higher but I personally live it as a unique opportunity and to be exploited to the fullest. I like the Anterselva track, I feel it mine, I am calm and I hope to see many of you in the stands to cheer on Italy
".