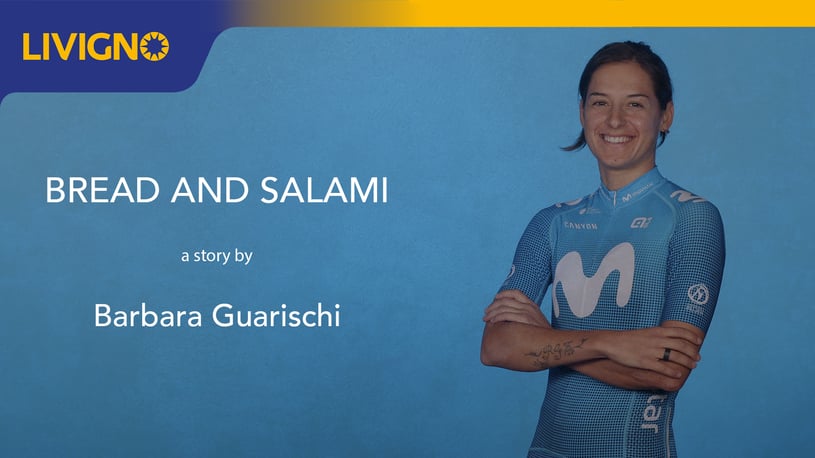 Livestock and gasoline.
Grass to mow and tires to inflate.
Wipers and cheese.
Hard work again and again.
I come from a family that never questioned the meaning of work because the answer has been rooted in it since its existence.
My family would spend half of its time working the land and attending to the livestock and the other half struggling from evening to morning to manage two gas stations in the fog of the Bergamo suburbs.
Only God knows how many boys and girls grew up the same way in my area and beyond; children of an Italy raised on the ideas of their grandparents, the wish for independence, the stern frankness of the ordinary, which knows no rest and cannot give in to holidays.
At least not all of them.
If there was one thing life on the farm and life spent in the sun, standing by the gas pumps, had in common, it was that there were no work hours or time cards to punch.
There were no Sundays or weekends because the livestock and the customers were always right and did not wait.
There were no days off or paid vacations: only work, with its rhythms and demands, with its needs and snags, with its hassles and that democratic ability to give you back exactly what you put in.
Not a penny more, not a penny less.
That is how I grew up when "work" was still understood as "physical labor" and when vending machines with their technology had just started to take hold.
I am exactly like them.
Like my grandparents, like my family.
From all this, I inherited the ability to suffer and the pleasure of almost doing so. I also inherited the attitude of earning everything on my own, facing every challenge a bit with my guts and a bit with my heart.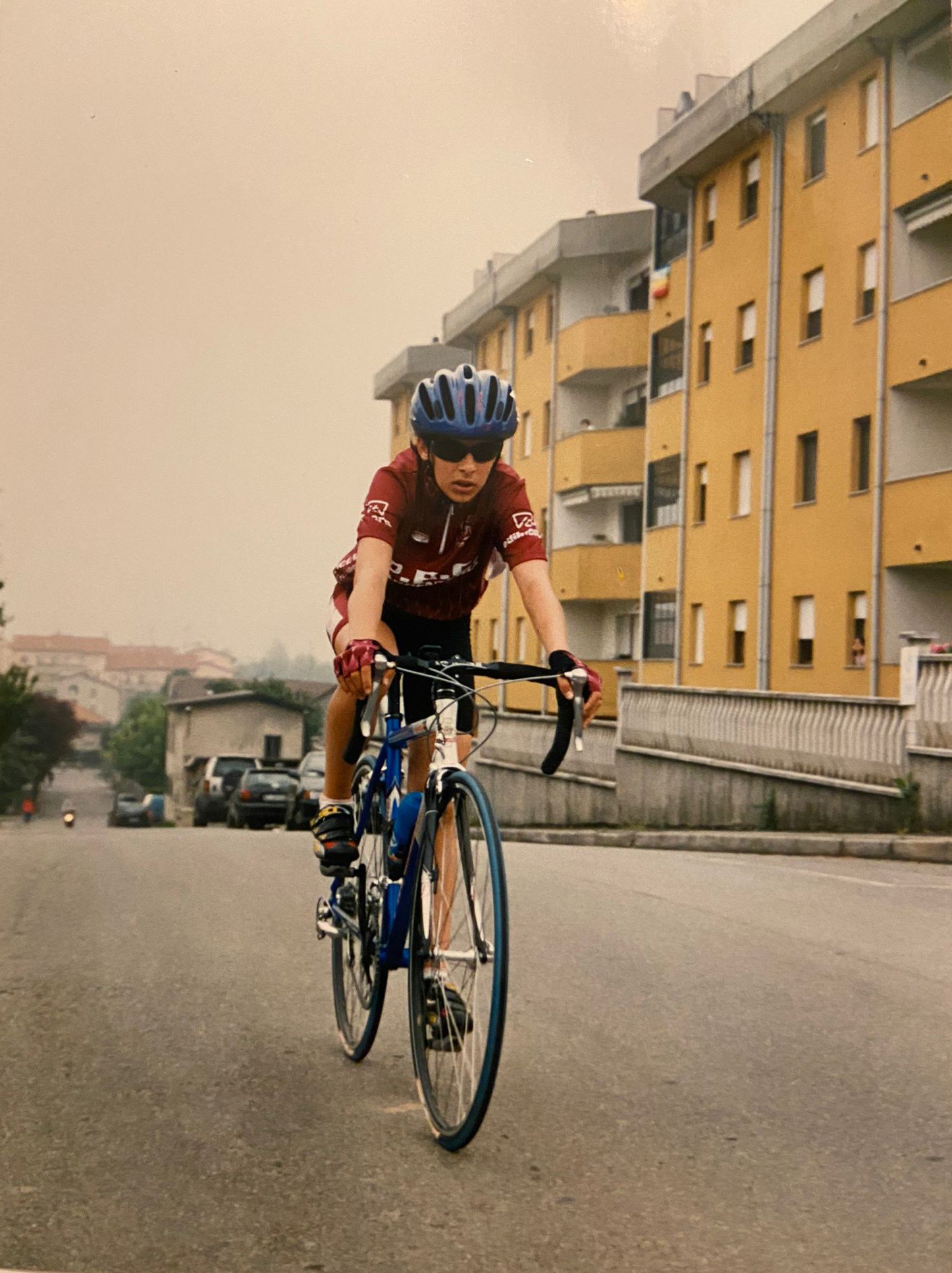 Who did not skip a day of school ever, for example?
Everyone did, at least once.
You get up at the usual time, preferably with an impeccable smile, eat breakfast, prepare your schoolbag and leave the house. You act exactly as you would on any other morning because you know that appearances are most important in the case of crime.
Then, after turning the corner of the house or reaching the bus stop, the lie is gone like a cloud of smoke. With the small group of trusted accomplices, you end up loitering among coffee tables at a cafe or strolling at the nearest shopping center, deeply convinced of being an evil genius.
Here: I never did that.
To me, lying and the whole charade seemed a waste of time, and when I wanted to stay home from school, I just told my mother, with all the candor I could muster:
"Mom, today I'm staying home."
My work ethic, my commitment, my ability to play by the rules and be ready whenever I was needed were never questioned by anyone, even if I had my own way of expressing myself and relating to others, and this meant that everyone would grant me the benefit of the doubt.
"If she does it, there must be a reason."
Whether it was a day spent doing nothing or a plane to take in a hurry to visit some distant city: subterfuge never appealed to me.
Transparent, straightforward, for some a tomboy, for others a free soul, guilty of being just a little out of the box.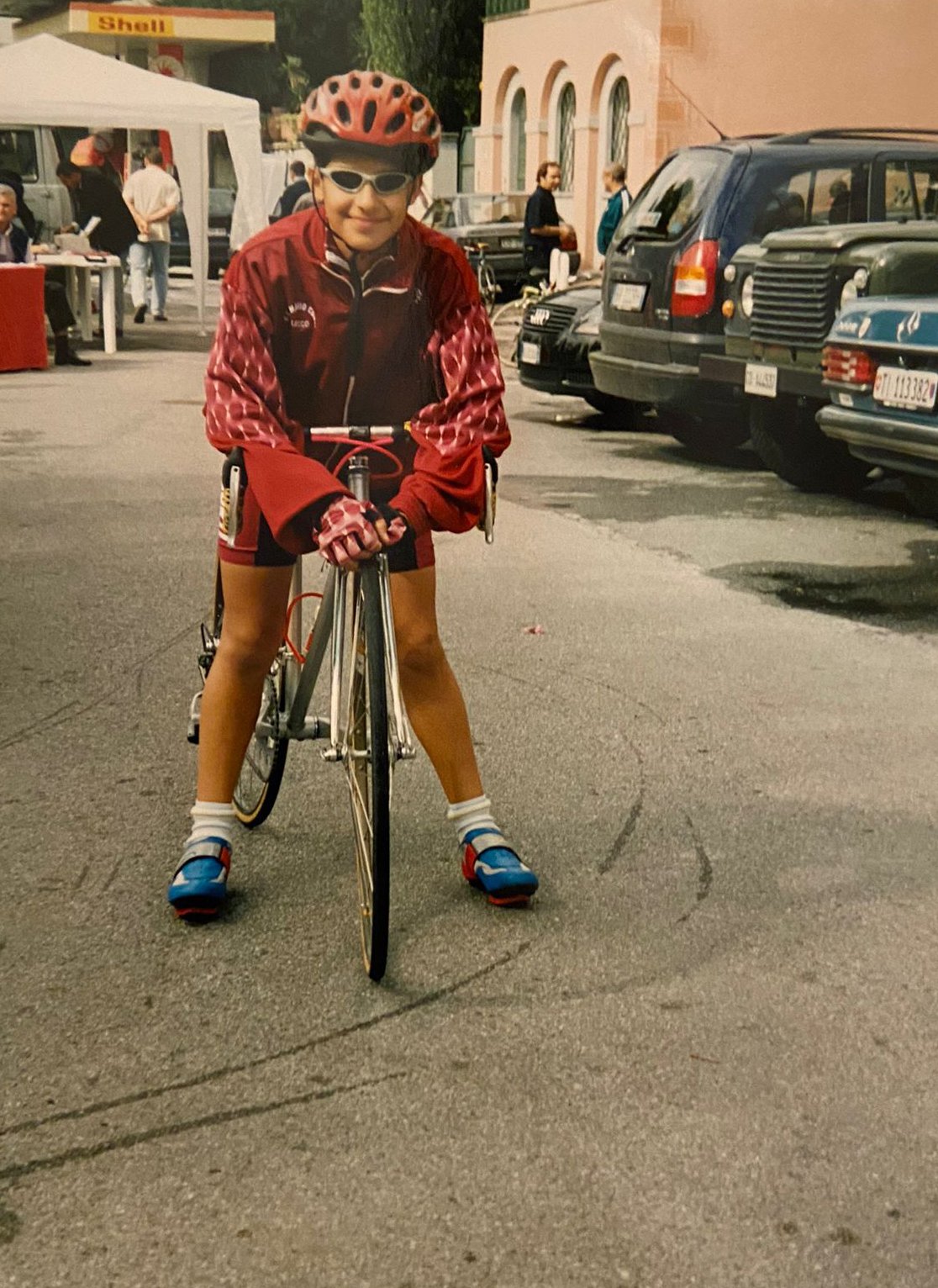 Physical exuberance and family style made me good in every sport, even if - to be honest - I was not crazy about any sports in particular. At home, as everywhere else in Italy, soccer was very popular primarily because of my dad and brother, but when the time to choose came, I chose cycling. When I think about it now, I realize there could not have been a better-suited sport to describe who I am and from where I come from to anyone who does not know me yet.
I started cycling by eating bread and salami.
Literally.
I mean it.
I waited until Sunday to do a little race with my friends. Then we would gather together, exhausted and with spotted tans that only those who pedaled a lot could recognize. We would eat the savory pies and cold cuts the various moms prepared for us.
My cycling was beautiful.
Simply beautiful.
As democratic as work.
As simple as the farm or the gas pump.
Kilometer after kilometer, I became seriously fond of the two wheels, and having reached the limit that would allow me to call it still a game, I found myself having to choose what to do about this much passion.
It was a difficult decision to make because at 18 years old, everyone looks, or feels, like a champion of something, and knowing your limits is much harder said than done. The only certainty I had was the same as always: work. Although trying to make cycling a career at the time was a gamble, I did not care so much about that and decided to throw the pedal well over the hurdle.
Ten years ago, our sport was on the fringe of professionalism, a limping cart stuck in macho and somewhat retro logic.
The salary was insufficient to recharge a cell phone and call home. Race transfers took place in small vans that needed to be blessed with the sign of the cross before being overhauled. And everything else came accordingly.
I remember the evening before winning the team time trial at a world championship. We spent it on an all-you-can-eat restaurant. It was not quite what the doctor prescribed, but at least we were sure we would not get up from the table still hungry.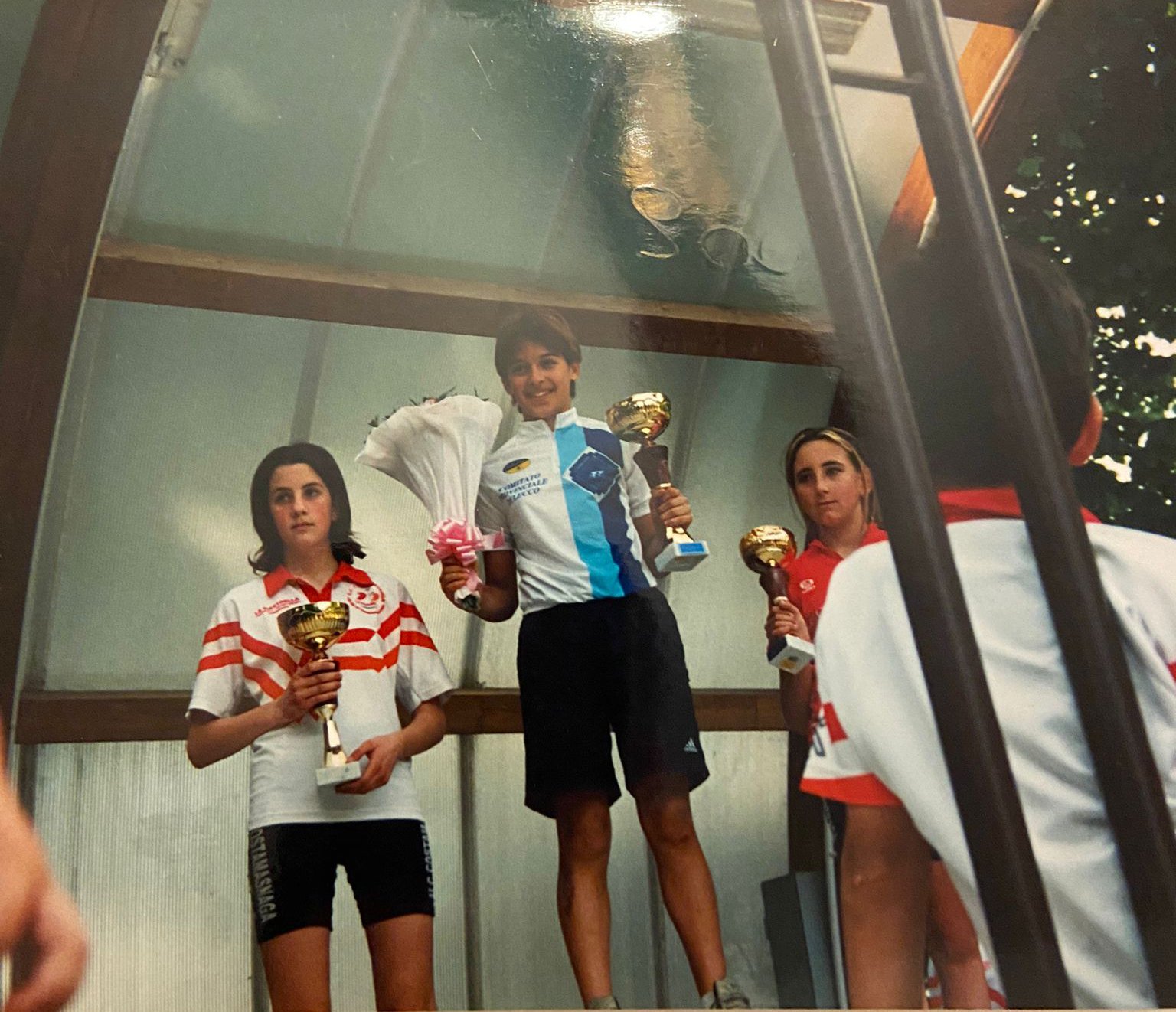 I saw three generations of female athletes, each of which contributed to building the way of experiencing cycling. Some were veterans when I started racing professionally. Those women are now sports directors and managers of teams worldwide—tough girls who broke down prejudices and agreed to do it almost solely because of pride and desire.
Then there are those of my generation, cyclists raised from hard work and battles, who took the heroic heritage left for them and carried it forward, believing that passion is not enough, no matter how romantic it is.
And finally, there are the young female cyclists, the ones with whom I compete now, who are growing up strong on roads without potholes paved for them.
And let's be clear, there is no envy: I am happy they are free to dream big.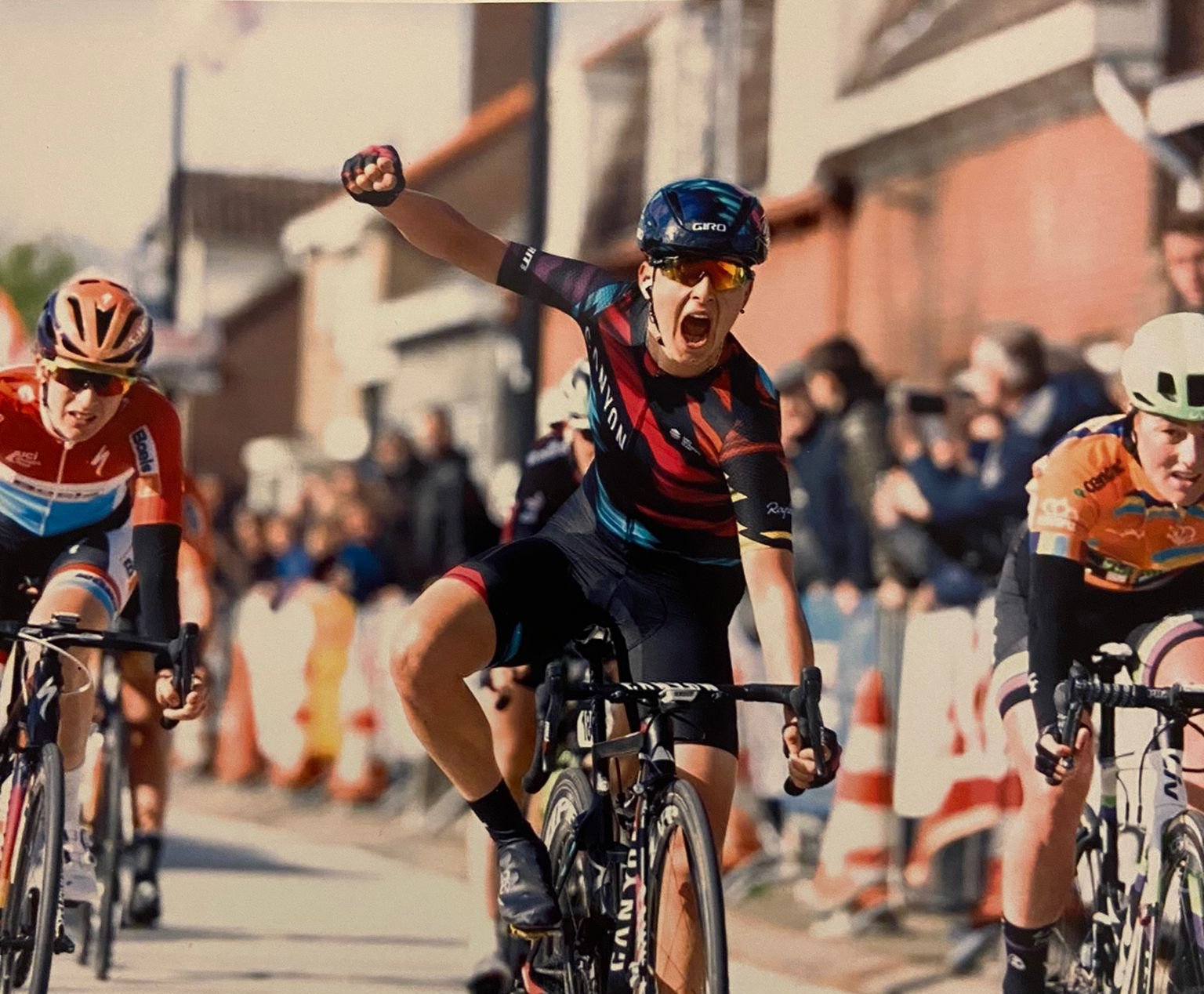 Today our status has completely changed, and there is a structure designed specifically to support us and allow us to pedal without worrying about the rest.
There are flagship cars, well-organized trips, and quality technical equipment.
Adequate salaries and carefully designed training periods help us explore the limits of what is still a young sport.
There are training camps in Livigno, at high altitudes, where we are put in the best possible conditions to improve, just like all the great male athletes. They choose it to prepare for stage races and the year's most important events.
Finally, there is the belief that we are building something important, something useful, with the future ability to bring thousands of girls on the saddle of bicycles.
A stairway to heaven, which must be experienced one hairpin bend at a time, like the Stelvio, never keeping a ratio that the leg cannot support without chasing the distances, the slopes, or the sponsors of our male colleagues.
A beautiful path where I still have much to do started in the simplicity of an Italian story: familiar, hard, provincial, and mine.