I know I've ruined many athletes, perhaps more than those I've managed to inspire.
I've always been convinced I don't have any great physical talent, which is why I thought that the only way I could stand out was by working more than the others.
At least 15% more.
It wasn't an expression, a mindset as it were, but rather a mathematical calculation.
15% and up.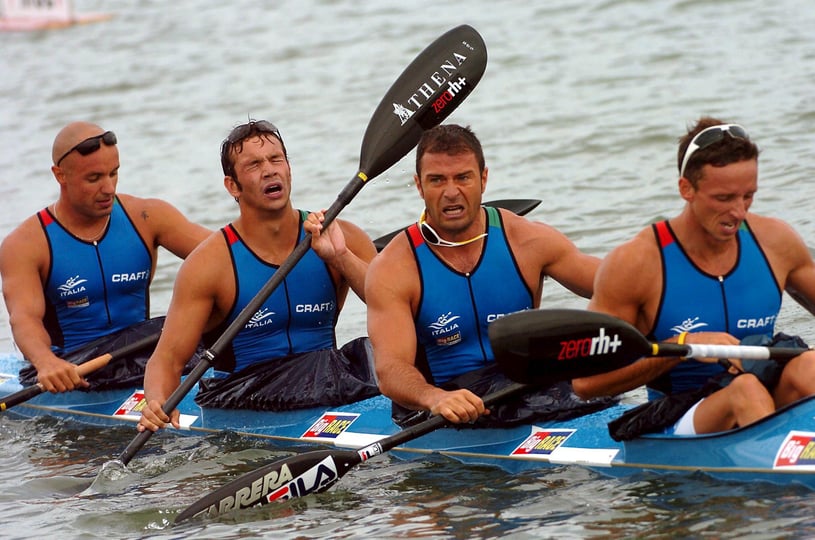 I was still in upper secondary school when I won my first Italian title and the way I trained was totally carefree. Even though I would get up early, to work out before going to school, there were still moments in my life that weren't entirely dedicated to sport. Then I realised that I had to go further, however.
Going further doesn't just mean extra hours of effort. It also means understanding that rest is as important as training, that if you stay up late in evening, the quality of your performance will suffer the following morning, that diet matters: all things I've now learned are important, but used to see differently.


A gold lost in the K2 500 metres, at the 1996 Atlanta Olympics, by 32 thousandths.
If you're not sure you've done everything you possibly could, not sure you've reached the very limit of your own possibilities, those 32 thousandths will weigh on you like a tonne.
So I lived accordingly.
I've ruined many an athlete because I set the bar extremely high, higher than anyone had ever done before. Then, when I became a reference point for others because of the results I achieved, all the other coaches suddenly wanted to impose my same routine on their athletes.
I'd incorporate a 10 km swim in my training sessions.
Dry rowing sessions, once a week.
Every Wednesday morning at 8a.m. on the dot.
It took me a bunch of time to do them.
And they actually didn't do any good at all, as I'd get to the end without even knowing where I was.
But they made me feel good mentally.
They gave me the physical and mental satisfaction of knowing that I couldn't have done more, and this unlocked what I had inside.
That's because, first and foremost, you need to achieve the right balance inside, between technique and strength, and to get the balance perfectly right, you've got to work like a maniac.
There are a myriad of possible variables when you're canoeing and just a single degree's difference entering the water or where you put your feet and everything changes. Some canoes are fast and sensitive, they jolt at the slightest mistake, whilst others are tamer but much less aggressive, too.


I used to paddle really strongly, even though I wasn't the strongest athlete in the gym.
Nobody could beat my pace during races.
Technology helps enormously nowadays, you can experience a route again and again even from your hotel room, as well as study your opponents, their boats.
There are Apps now, whereas we only had printed tables to take on board our canoes with us.
When the first heart rate monitors appeared on the market, they didn't have much memory and you couldn't interface them with your computer in any way. So, in order to study my heart rate, I would use graph paper and made a dot on the sheet every 5 seconds. Every 5 seconds for an entire 90 minute workout.
I would make a graph a day to compare the week's workouts.
Then I would put them together and fax them to my coach.
It seems incredible thinking about it now, but these are things that don't weigh on you if you have big plans. You can't embark on such a journey if you don't enjoy a struggle, both physical and mental, it's a kind of passion, and matters enormously.
My world was a continuous discovery, because it was bigger and more difficult to explore than it is today. You would wait for big events with the curiosity of seeing how others were doing, what they would do, like attending the premiere of a great movie.
There used to be different "schools" and philosophies of thought, Hungarian, Russian, German… There was a lot of confidentiality around training and you didn't want to share anything, just as if sharing your knowledge with others would have deprived you of it forever. I was a rare bird, I loved to travel, going to Florida with the Norwegians or the Swiss, simply to learn about new technologies and try to become a better athlete.
A champion must evolve constantly.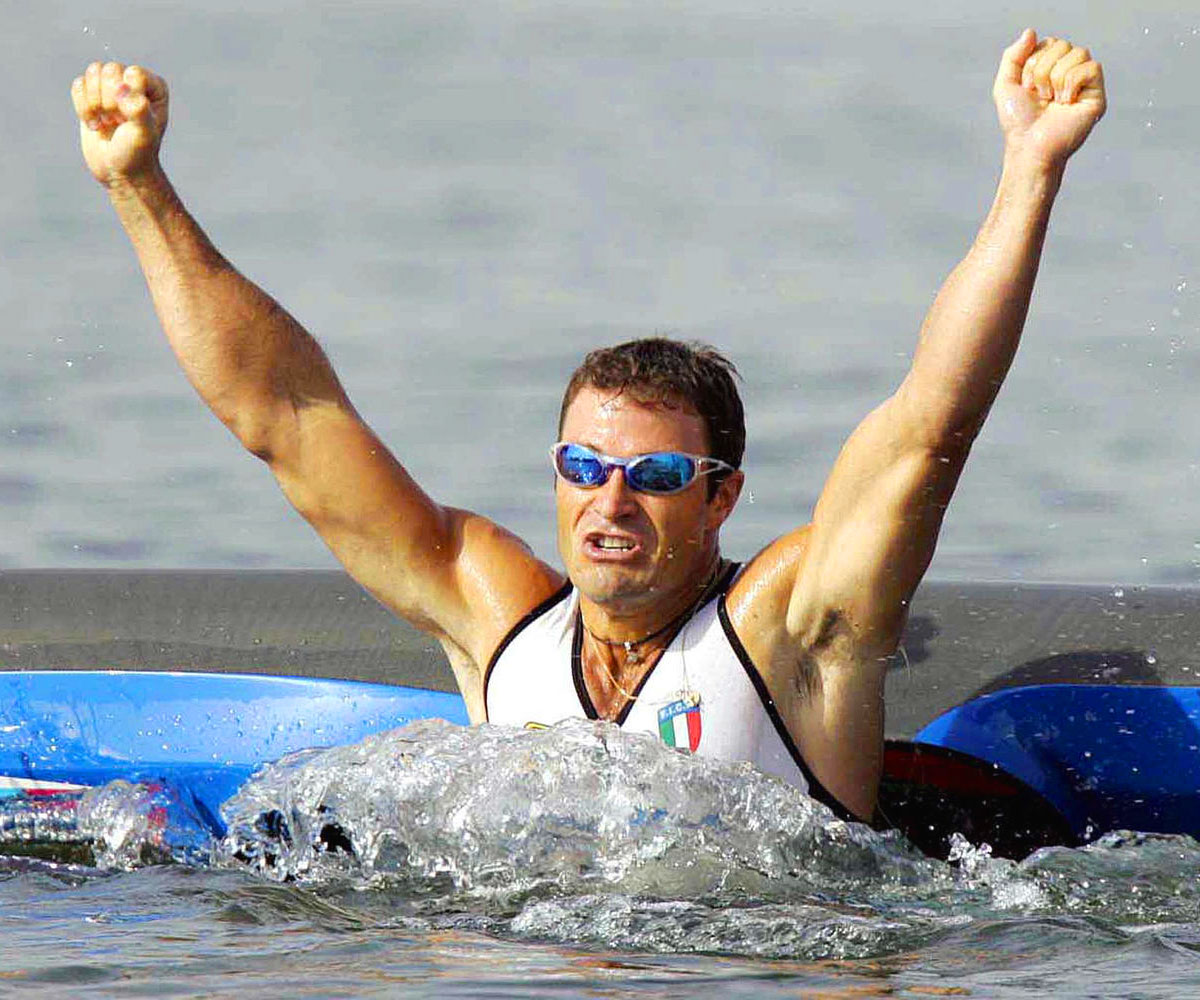 And perhaps that's exactly where the greatness of what I've achieved lies, greatness which spanned 5 Olympic Games, each of which were important and different one from another.
Twenty years at the very highest levels, experienced with the fire of those who never feel they are enough and are always ready to work towards earning themselves yet another slice of glory.
Five editions of the Games are a lifetime almost, in which I went through everything there was to go through, from the recklessness of Barcelona 1992 to having achieved maturity at Beijing 2008.
Remembering the Games, my Games, means coming with me and listening to the story of the boy I was and the man I became, paying a high price to Her Majesty hard work.
The beauty of sport is concealed in the engravings of pure narrative, of a great festival that brings people together and celebrates their dreams of identity. In Spain I had the privilege of experiencing the last truly "open", truly inclusive Olympics, and simply being there was the very meaning of the whole experience.
Or at least that's how I felt about it, what I experienced on my own skin, bringing home a bronze medal that no one would ever have expected to see on the plane back.

Just four years later, in Atlanta, everything had changed, and radically.
I felt, or better I knew, that I had responsibilities towards many different people, starting with my Federation. I was the outgoing World Champion and paired with Daniele Scarpa, we hadn't lost a race for over a year and a half. I say this perhaps with the docile arrogance of someone who simply knows how much he is worth compared to the others, but a victory was not in question. My only worry was that something mechanical might break.
A paddle might be faulty, a footrest might snap.
Just that.
And it wasn't for me that I was concerned.
I was frightened by the idea that a problem, a setback, could deprive my partner of the joy of winning a medal, such was my sense of duty towards those with whom I had built something so important.
Luckily, nothing broke, and the rest is history.
The truth is that each and every memory related to the Games has a life of its own and, like a faithful crew mate, walks by my side, each with its own worn paddle, becoming more and more transparent to the eyes of strangers, as water continues to flow under bridges.
That which was my present, is just the past today, but can shape the future of many.
Everything crystallises and takes on an absolute image, which turns into a piece of history almost, made increasingly more similar to itself by distance in terms of time. From the thrill of being a standard-bearer to the disappointment of Athens 2004, when Beniamino and I were told that perhaps it might have been better to fake a breakdown rather than accept the mediocrity and the slaughtering we received from the press.
We didn't pretend anything at all, and with a surge of pride won a silver, my fifth and last Olympic medal.
Because in twenty years of hard work and glory there is tragedy and comedy in equal measure, and it is impossible to group everything together under the label of a single theatrical genre.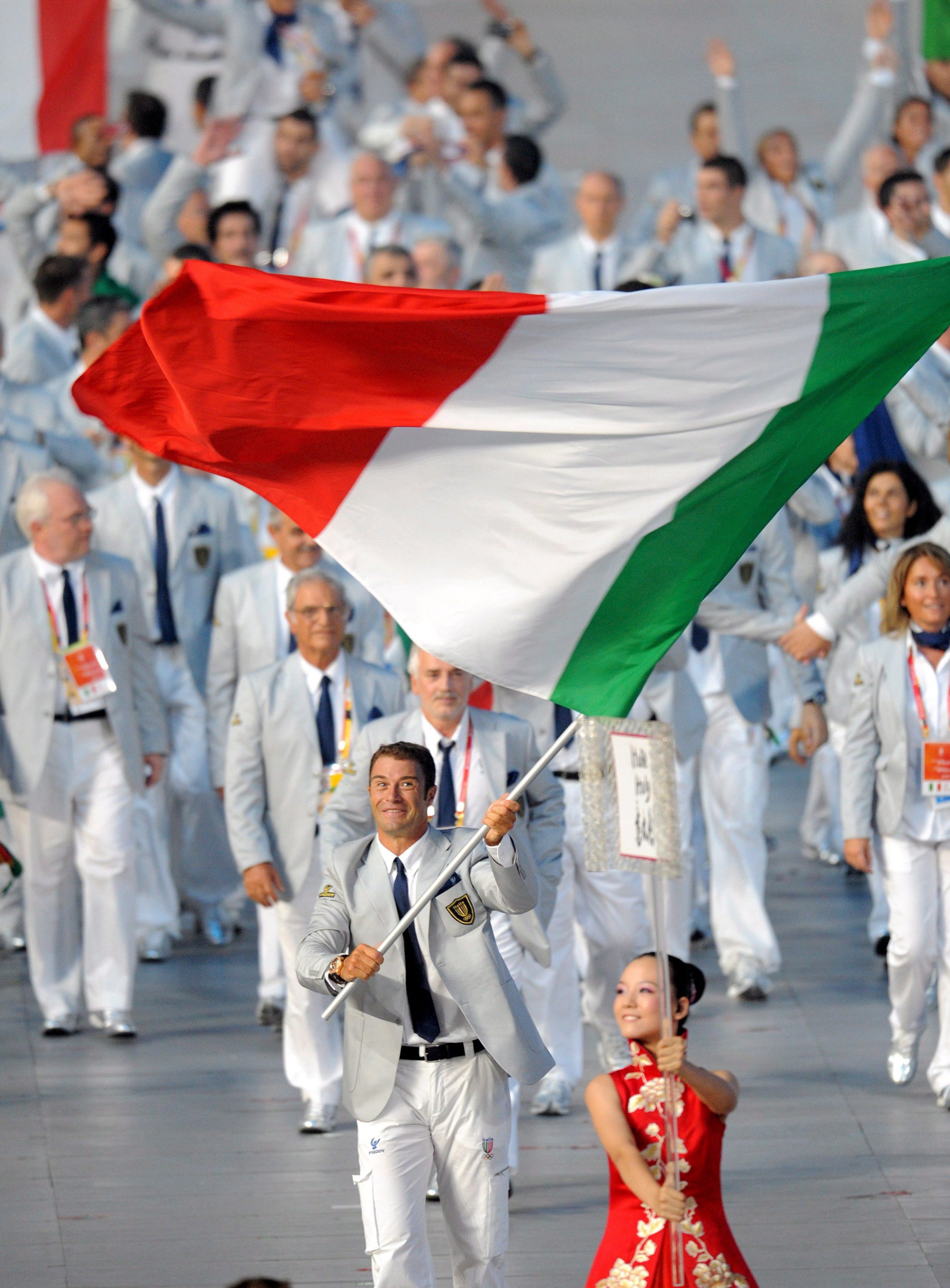 Yet, if I had to choose a memory to sum up the meaning of the Games, I think it would be Beijing 2008. The boat was a K4, and I would have competed with athletes from a different generation to mine.
I was 40 years old, the youngest 23.
We went to California, three years before the event, to train alone, with the sole aim of qualifying a boat no one wanted to believe in. We failed the qualification many times, before snatching a pass in the European trials, the last race in which it was possible to do so.
Then, in China, we came in fourth, right at the foot of the podium, and these were the only Games in which I didn't win anything at all.
However, if I think about the Games, I still think about that particular journey and what it left inside me, leading me to meet the child I had been, the child I thought I'd never see again.

A child born in Lecco, where the mountains plunge into the water.
One day I went out in a boat and fell in love with the lake. I began spending all day with the rowers, arriving in the morning by bike and leaving in the evening.
This was my version of freedom and the memory of those days is full of lighthearted fun.
Medals matter.
Especially in order to be heard.
But then it's actually what you say that makes the difference, and ideas have much deeper roots than the success they helped generate.
Thirty years after Barcelona '92, Olympism has become something very different for me, a massive project that will bring the Five Circles to the shadow of the mountains that I feel are mine, given that as a child I always spent three months in Valtellina over the summer.
I came up with the spirit of a child on a trip, admiring the majesty of those places, which have now been chosen to host the most important event of all.
I was more nervous for the Milan-Cortina 2026 Olympic candidacy than I have ever been before a race, since underneath all the documents and projects lay my land and my country. A country that first had to talk and find points of contact in common, to develop a vision able to enhance different set ups, all of which are reflected in the values of the Olympics.
It was as difficult as - actually it was way more difficult than - a four-year period spent paddling, without the guarantee of a place in the sun, in a last-minute run-up that always resulted in something to dismantle and rebuild.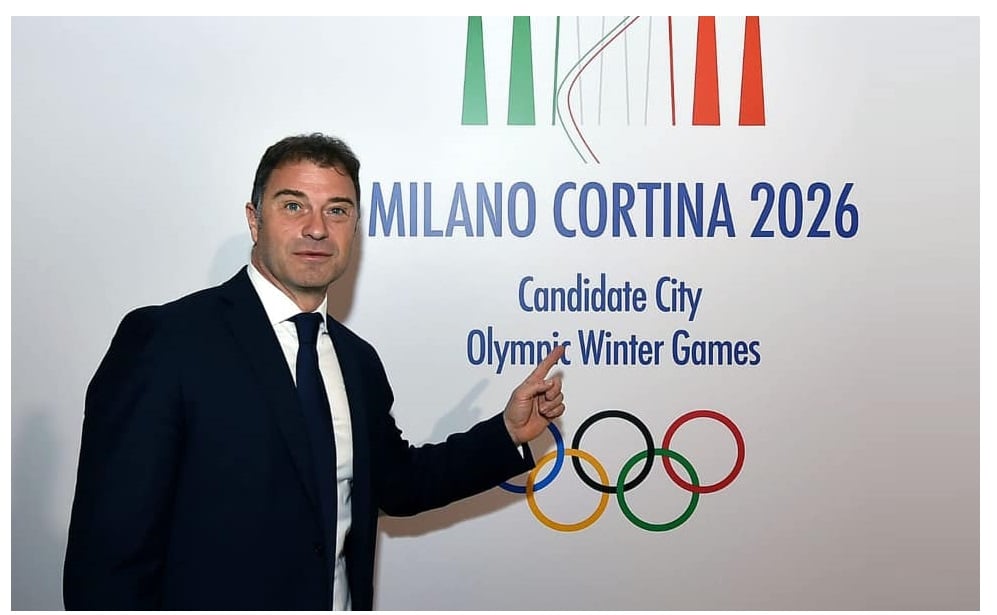 If I think about my route, the Five Olympics that will become Six, and the next one that will perhaps weigh as much as all the others put together, it feels like I'm experiencing the privilege of bringing my personal story into the future of others.
Bringing the Olympic Games to Livigno is an ambitious idea.
Indeed, I'd like for it not only to interest the sportspeople who fill its slopes every winter, attracted by its extensive offer and young, forward-thinking DNA.
Indeed, I'd like it to become a cultural phenomenon, which unites different social classes and people in discovering an experience that has no equal in terms of power and intensity.
The facilities and structural improvements will remain, that's certain. Even in resorts which are as technological and touristically avant-garde as Livigno, they will forever be able to link the Games and their cultural impact to the memory of a historical event.
However, I'd also like the wonder of past times to return, the wonder of sport executed to its very highest level, under our very eyes and under those of the mountains of Valtellina.

Indeed, of all the reactions I've seen, heard, read about, the one that most moved me was that of my son, who asked me candidly: "Will they really be holding the Olympics in Milan and Valtellina?".
In his words, I saw the excitement of my days with the Canottieri, the rowers, of Lecco, of the Beijing flag, of the graph paper and of the 2026 Olympics, all brought together in a single truly lovely thought.
And I replied: "Yes, that's right, we'll be holding them here."
ANTONIO ROSSI / CONTRIBUTOR