With the arrival of warm weather, Livigno's bike area finally reopens as well, and from June 10 it will be ready to welcome all two-wheelers on its 3,200 km of GPS-mapped trails.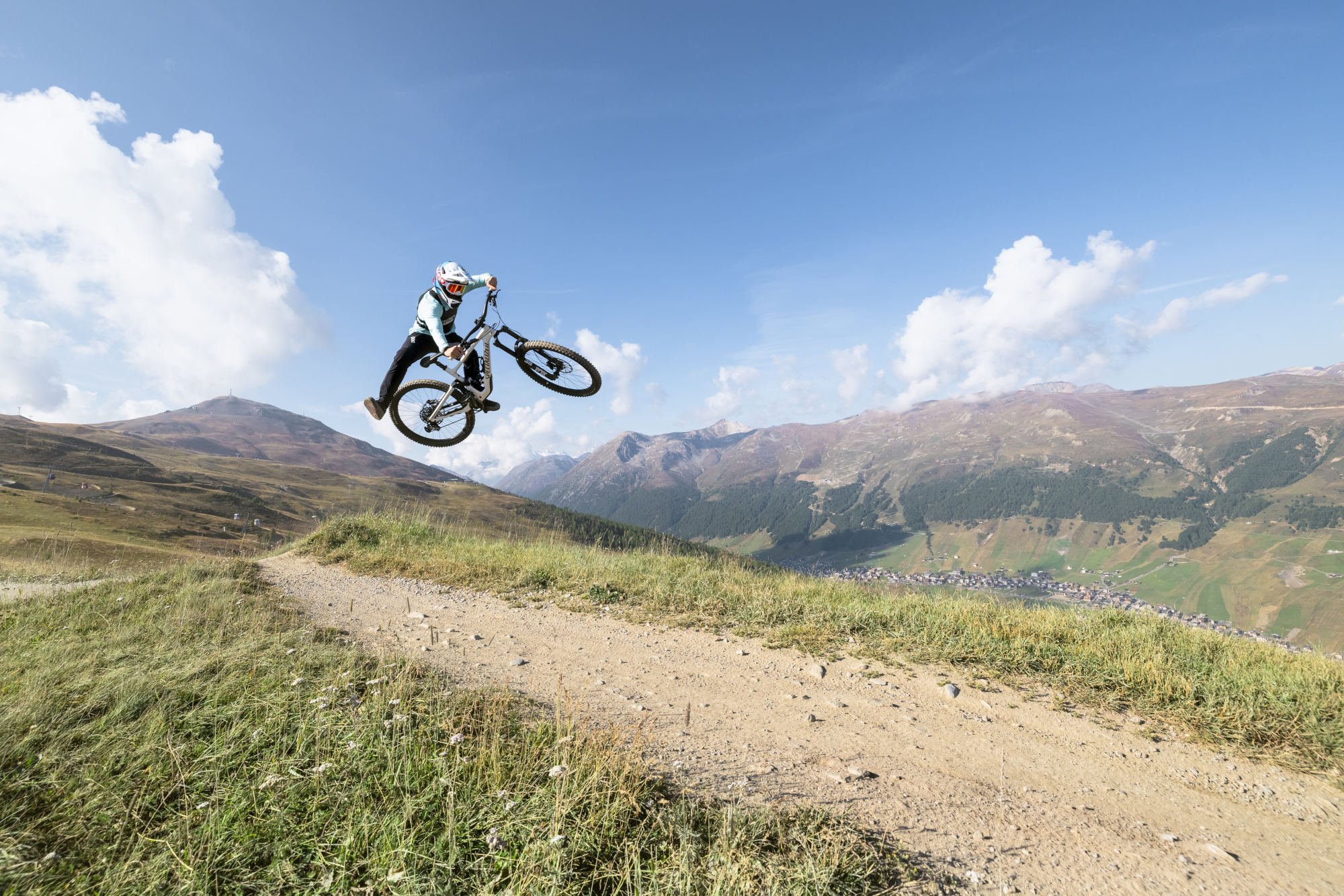 For a pedaling trip suitable for everyone, the ideal solution is the hike and cycle path that, with its 17 km, follows the entire length of the valley, starting in the Lake area and reaching the Forcola area. During the route it is possible to
indulge in some relaxation by stopping in one of the many playgrounds and green areas, but also stop in one of the equipped areas to indulge in a picnic, or even take a souvenir photo with the Selfie Frame, a modern sculpture representing the beauty of the resort.

To familiarize yourself with mountain bikes or improve your technique, The Bike Skill Center offers guests of all ages the opportunity to take advantage of the advice of qualified instructors to have the best biking experience based on one's needs and level of preparation. The center also offers some routes that can be tackled on autonomously, planned excursions with guides or different options to discover the world by pedaling: mountain biking, enduro, cross-country, flow-country, downhill, e-bike and road-bike.

For downhill and freeride lovers, the perfect choice is definitely the Mottolino Fun Mountain Bikepark, which
will open on June 10. It is one of the best bikeparks in Italy, built in 2005, offering 14 trails divided into three levels of difficulty: Blue Trails suitable for beginners; Red Trails, both for those who want a smooth trail and for those who prefer a technical and dynamic riding style; Black Trails, designed for the enjoyment of enthusiasts of downhill. Inside the bike park there are also facilities to provide the right amount of adrenaline for both beginners and experts alike: a Jump area dedicated to sequential jumps on dirt, a North shore area in the woods with suspension bridges and wooden walkways, a Slopestyle line entirely dedicated to pro riders, four Drops to test their skills and a maxi-inflatable to deepen aerial evolutions.

On June 24, however, the Carosello 3000 Mountain Park and the SITAS Mountain Area will open, both designed to
be accessible by all types of bikers. On their 50 km of flow trails, both beginners and experienced bikers, as well as families, will be able to have fun and let off some adrenaline, while the enduro trails will give more experienced riders the opportunity to perform more natural and technical riding. The Sitas Mountain Park is also home to a Bike Academy, designed for learning MTB technique with a course of about 5 km that integrates 8 areas of exercises, suitable to prepare for tackling any type of mountain trail on your bike.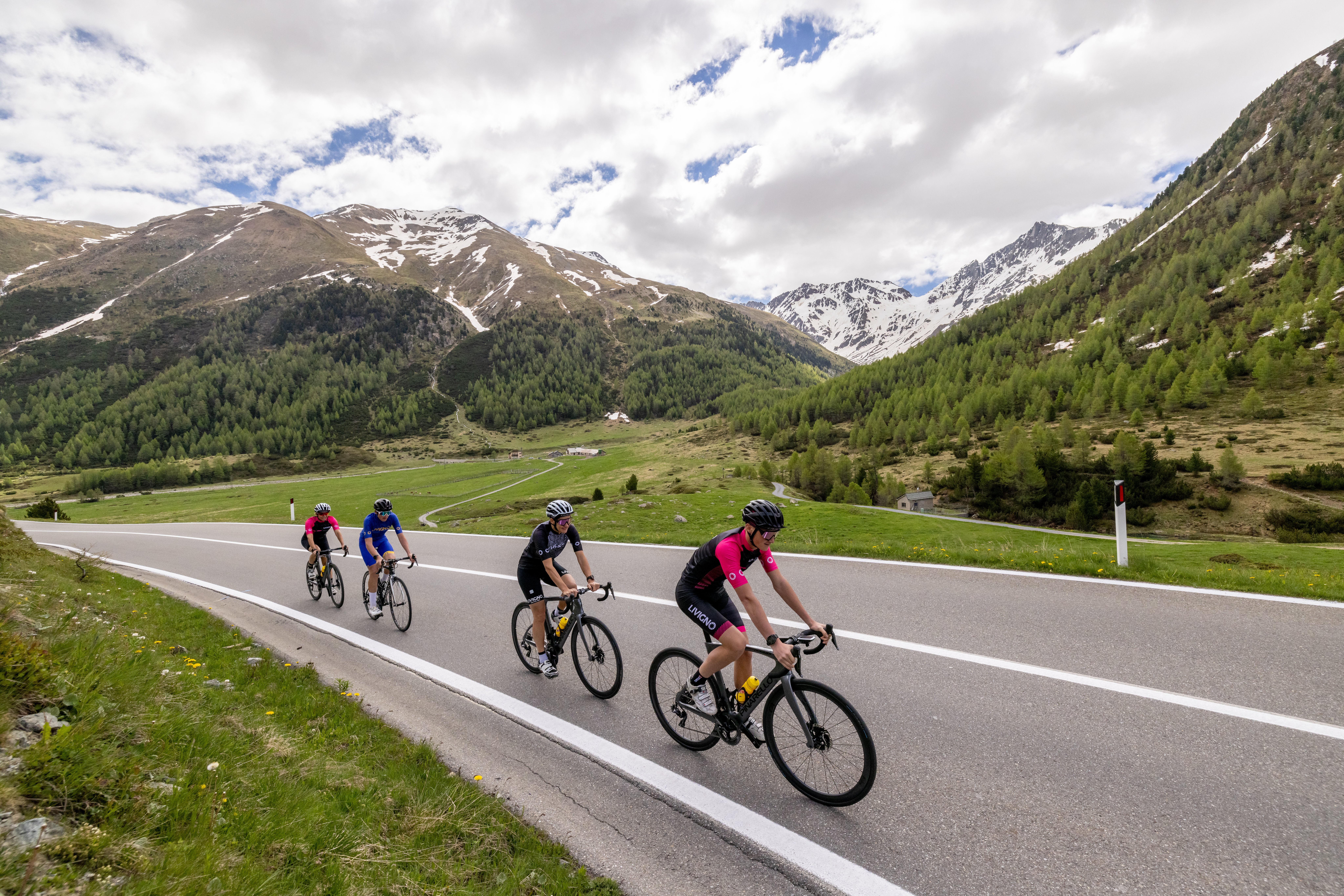 On the other hand, for those who prefer road biking, Livigno is an ideal starting and arrival, to live the unforgettable experience of cycling over some of the Alpine passes that have made the history of cycling: the Stelvio, Bernina, Gavia, Mortirolo, Foscagno and Maloja. A true paradise for roadbikers who can choose from numerous legendary routes.

On the other hand, for those who wish to discover the Livigno area on their bikes, but without doing too much
fatigue, the ideal solution is e-bikes, electric bicycles with pedal assistance. Among the many trails in the territory, the three best for e-bikes are the Larix Park, about 12km long, the 17km Val Federia trail and the Lakes of Cancano. E-bikes are not only appreciated for hiking in nature, but also a means of transportation much loved in Livigno, which has set up Repower columns throughout the village for simultaneous and fast charging
of electric bikes.

Finally, thanks to the Bike Pass Livigno, a daily or multi-day pass, mountain bikers will be able to access all lifts equipped with MTB transport in Mottolino, Carosello and Sitas, ascending freely at altitude on both slopes and having unlimited fun on the many marked and mapped trails.