The flavor of the New Year Eve is festive, you greet the past year welcoming the new one with good intentions ... and then why not spend a last day of the year with activities outside the ordinary? Here are our tips to live a December 31st outside the box.
ICE SKATING AND CURLING
Suitable for everyone, ice skating is a simple and fun sport, to be practiced alone or in company. Outdoors, the Ice Arena allows you to plough through the ice under the watchful eye of the snowy peaks. To challenge friends and family, not to be missed is the curling, great novelty of this year, to be practiced on a track made right inside the Ice Arena.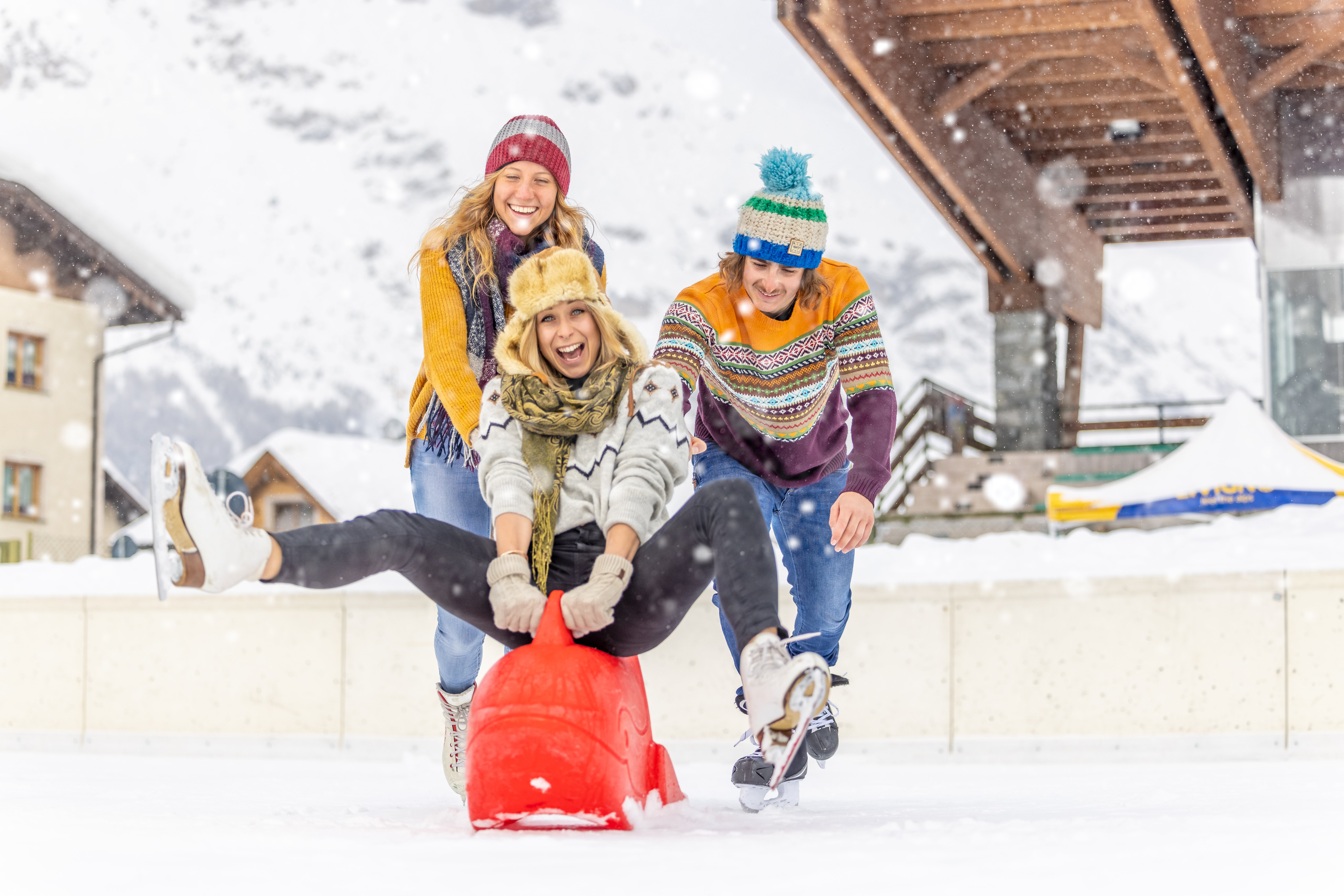 WINTHE WONDER CONTEST

Win the Wonder is a contest that invites everyone to discover hidden corners of the Little Tibet. To participate just download the App My Livigno and access the section "win the wonder". 14 are the spots to reach along and across Livigno, once you reach the goal just scan the QR code placed on the signpost and thus access the possibility of being extracted in the final competition.

HORSE SLEIGHT

Why not say goodbye to the year with a horse sleigh ride? The tour lasts about 40 minutes and allows you to fully enjoy the beauty and tranquility of the immaculate landscape of the Vago valley, being lulled by the gentle movement of the sleigh. A pleasant experience to live Livigno from a new perspective.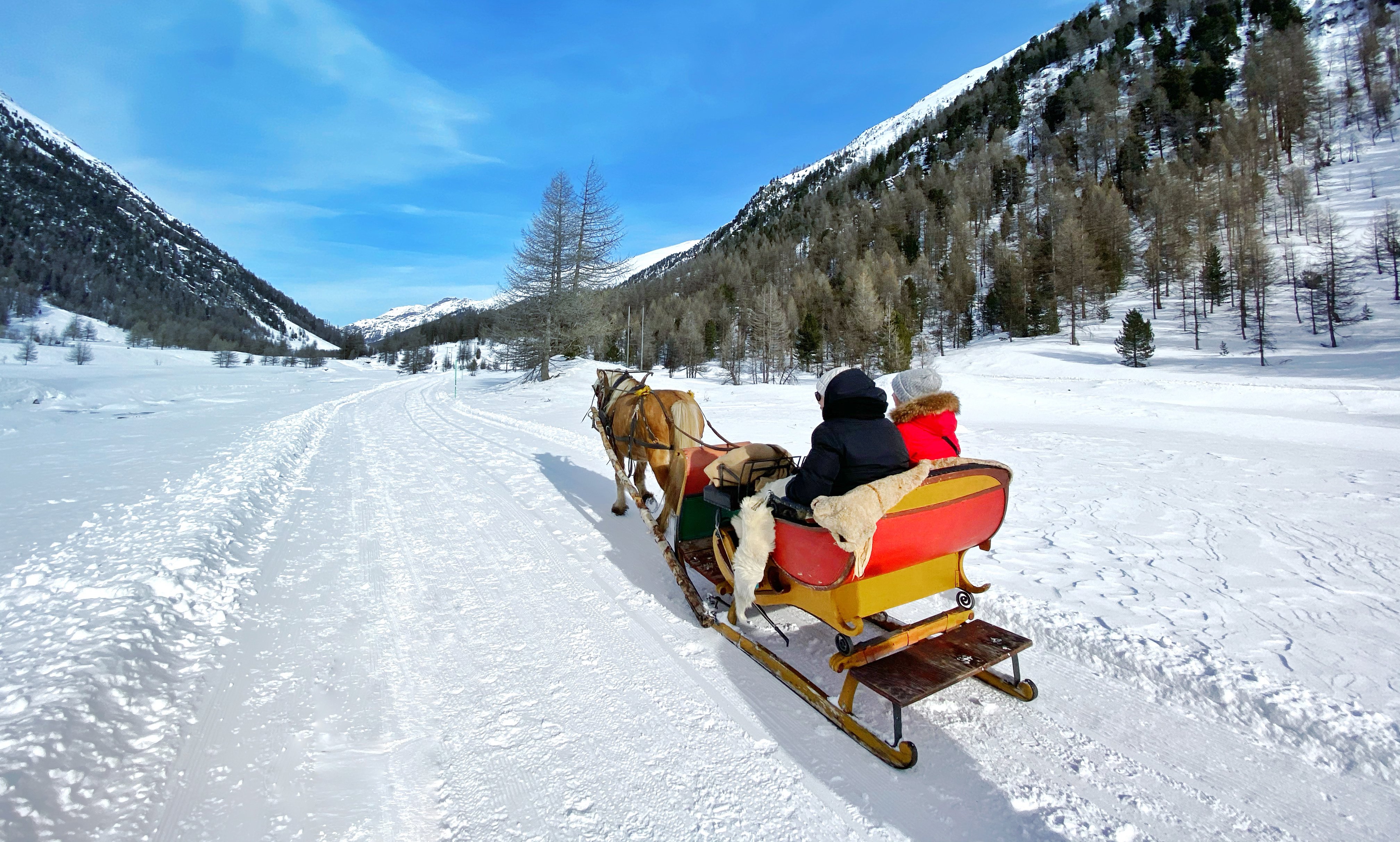 WALKS WITH LAMA AND ALPACAS

An animal originally from South America, which adapts perfectly to the rigid climates of Livigno. It has a funny gait and an extremely docile behavior, elements that make it the perfect companion for short walks in Tresenda. An activity that your children will love!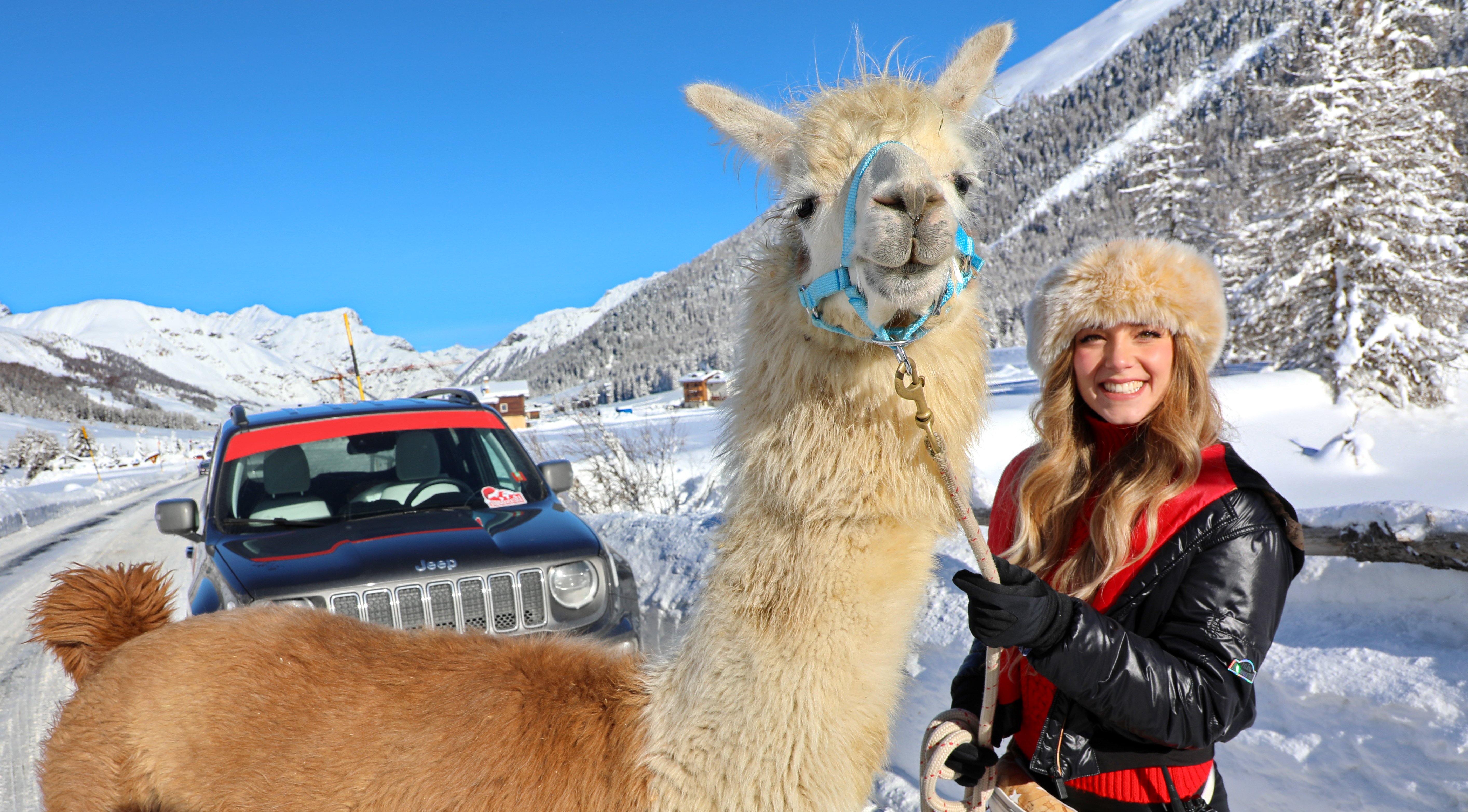 SNOWSHOEING AND SKI MOUNTAINEERING ALONG THE "MANAGED TRAILS"

The managed trails are itineraries located along the territory that allow even beginners to approach the world of snowshoeing and ski mountaineering. There are 7 routes for snowshoeing and 4 for ski mountaineering, paved and practicable even independently without having an extremely thorough knowledge of snow. The routes for ski mountaineering offer the possibility to go down the slope for those who do not feel like skiing outside the tracks. At this link you can learn more about the routes for ski mountaineering: https://www.livigno.eu/en/ski-mountaineering and here snowshoeing: https://www.livigno.eu/en/snowshoes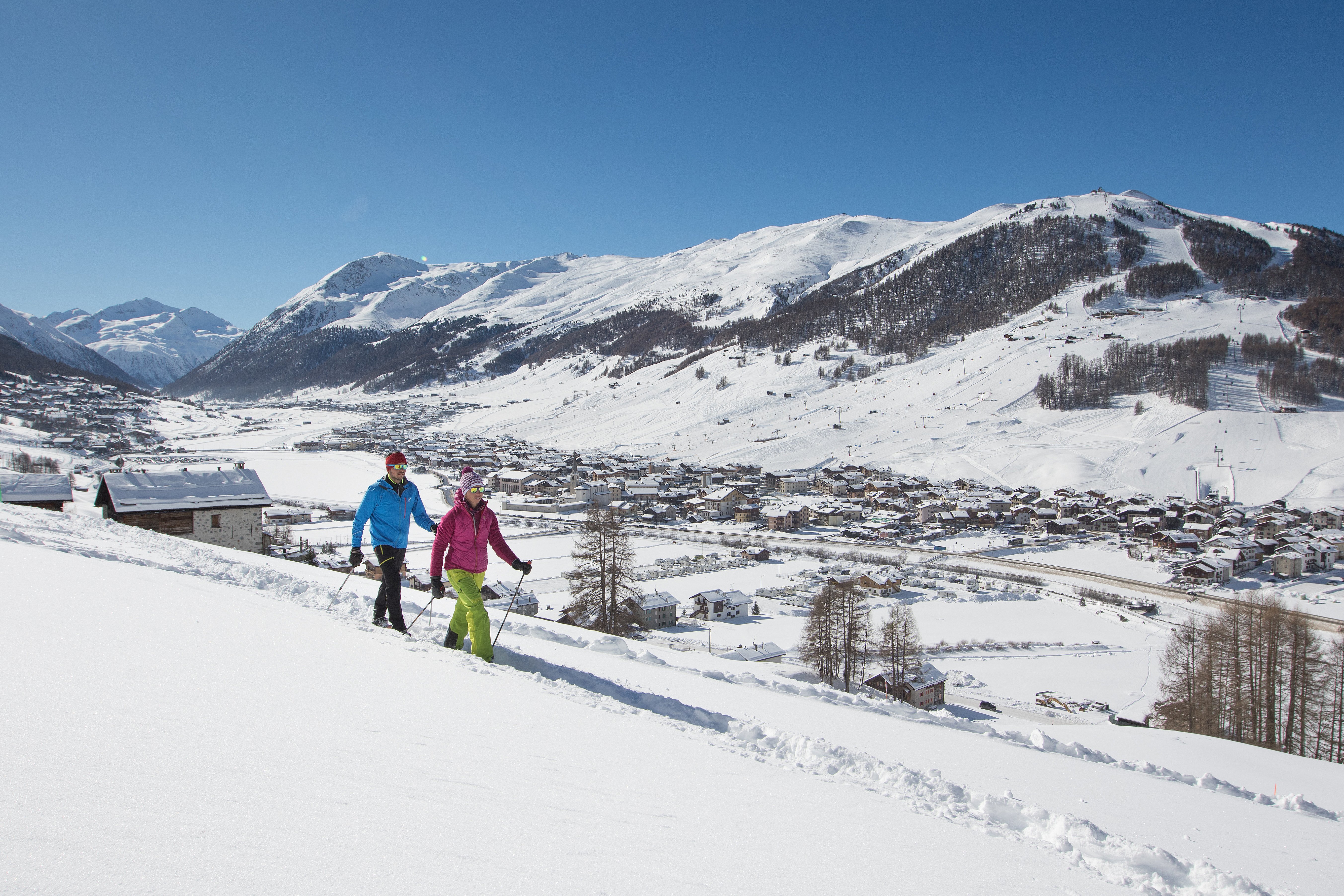 FAT BIKE ON SNOWY TRAIL
Livigno is a plateau located in a valley, this particular geographical predisposition makes it perfect for Fat Biking! We have many itineraries ready to accommodate both beginners and experienced cyclists, rely on our experienced guides, they will show you the most suitable routes to your skills and accompany you to discover Livigno from a new perspective!