Outings on the snow with or without your skis, special packages for relaxing together, romantic dinners and adrenaline-high activities. There's no better way to celebrate Valentine's Day than by surprising your partner with a weekend of love completely immersed in the beauty of Little Tibet.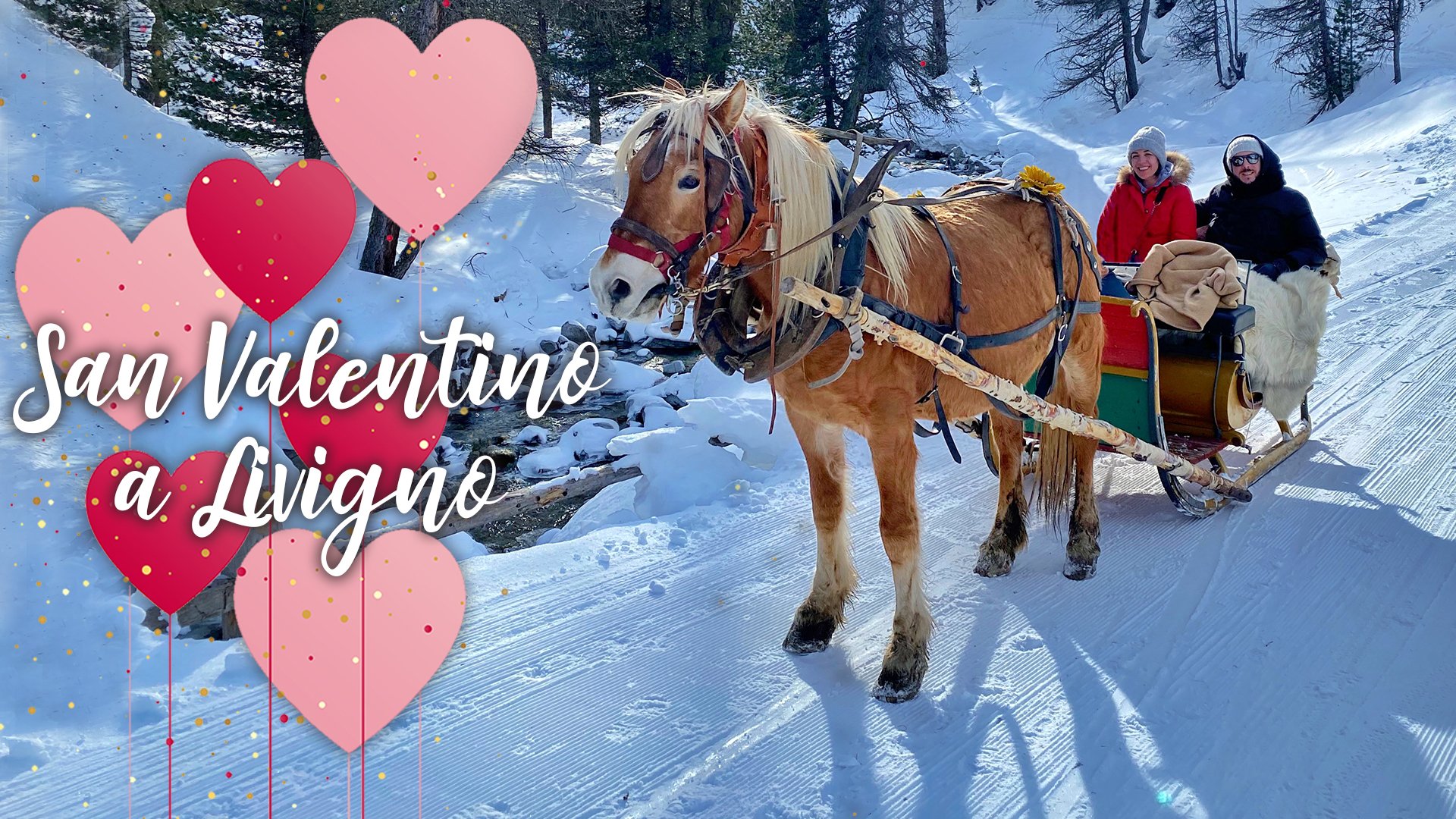 Valentine's Day will shortly be upon us and at times it's difficult to choose the perfect way to surprise your partner. Some of you will be looking for a quiet romantic experience, others will prefer to combine love with adventure and adrenaline, others still will want to relax and end the evening with a romantic dinner at high altitude. But will also be those who'd like to find a way of experiencing all of this with the person they love in one weekend, and there's no better place than Livigno to do this! At 1816m a.s.l. and amongst the snowy peaks of the Italian Alps, anyone will find the right experience to enjoy with the love of their life!
MAGICAL RELAXATION IN AQUAGRANDA
What better chance to dedicate both yourself and your time to the one you love? Valentine's Day can be the perfect time to relax together and escape from everyday life, leaving worries and thoughts behind and taking time out to spend together. The Wellness&Relax area of ​​Aquagranda Active You! is tinged with love… On Valentine's Day, the programme includes a warm foot bath with rose petals, a 45-minute Candle Massage for two, relaxing Aufguss rituals, and scrubs in the Turkish bath, ending with a romantic dinner and choice of menu. https://www.aquagrandalivigno.com/en/news/1570-VALENTINE-S-DAY-IS-COMING

A ROMANTIC SLEIGH RIDE
Two hearts, one sleigh and a breathtaking view: what could be more romantic than experiencing nature cuddled up together in a horse-drawn sleigh? This 40-minute tour gives lovers the chance to enjoy the pure, simple tranquility of the spotless view of Vago, an unspoiled area of ​​Livigno.

SUNSET EMOTION: EXPERIENCING LOVE AT HIGH ALTITUDE
Suited to all those lovers who adore the night, the view at sunset and the romantic magic created by the lights of Livigno. Snowcats will take loving couples over the snowy peaks of Little Tibet, stopping at the most beautiful views so they can capture love at high altitude with a photo! And love will warm their hearts during the last step of the tour, too, in the Ice bar Igloo.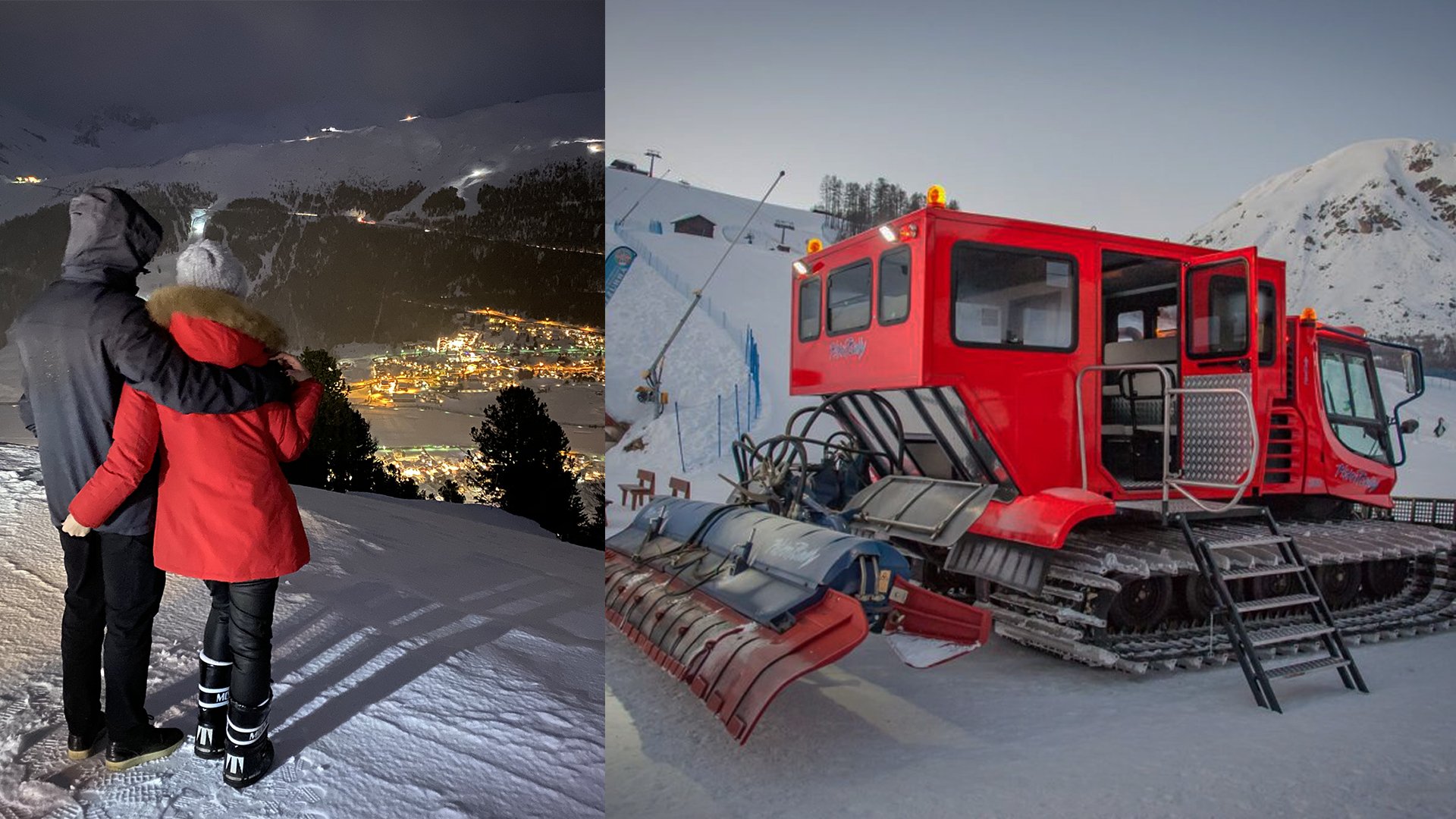 HAND IN HAND ON ICE-SKATES OR SNUGGLED UP CLOSE ON A SLED
What could be more romantic than ice skating hand in hand or snuggling up on a sled? Livigno's Ice Arena is the perfect place not only for couples who love to skate, but also for those who want an excuse to fall right into each other's arms. At San Rocco's facility no.17 or Ski School Area no. 20, a toboggan ride is ideal for couples wanting to enjoy Valentine's Day on the snow, but not skiing.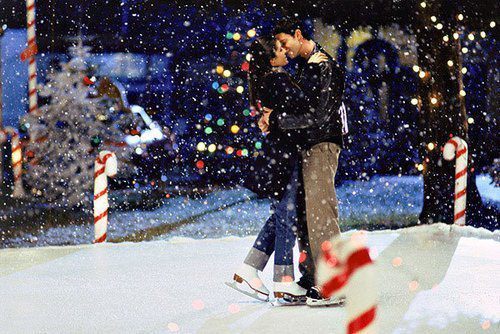 LOVE THAT KNOWS NO BOUNDARIES: TWO HEARTS IN THE CLOUDS PARAGLIDING TOGETHER
For no limits couples who want to take their love beyond the peaks of the Alps there is nothing better than paragliding in the skies of Livigno! An alternative way of taking off from the most beautiful slopes wearing skis. Enjoy a unique panorama and fall in love with each other once again over the snowy peaks of the Italian Alps.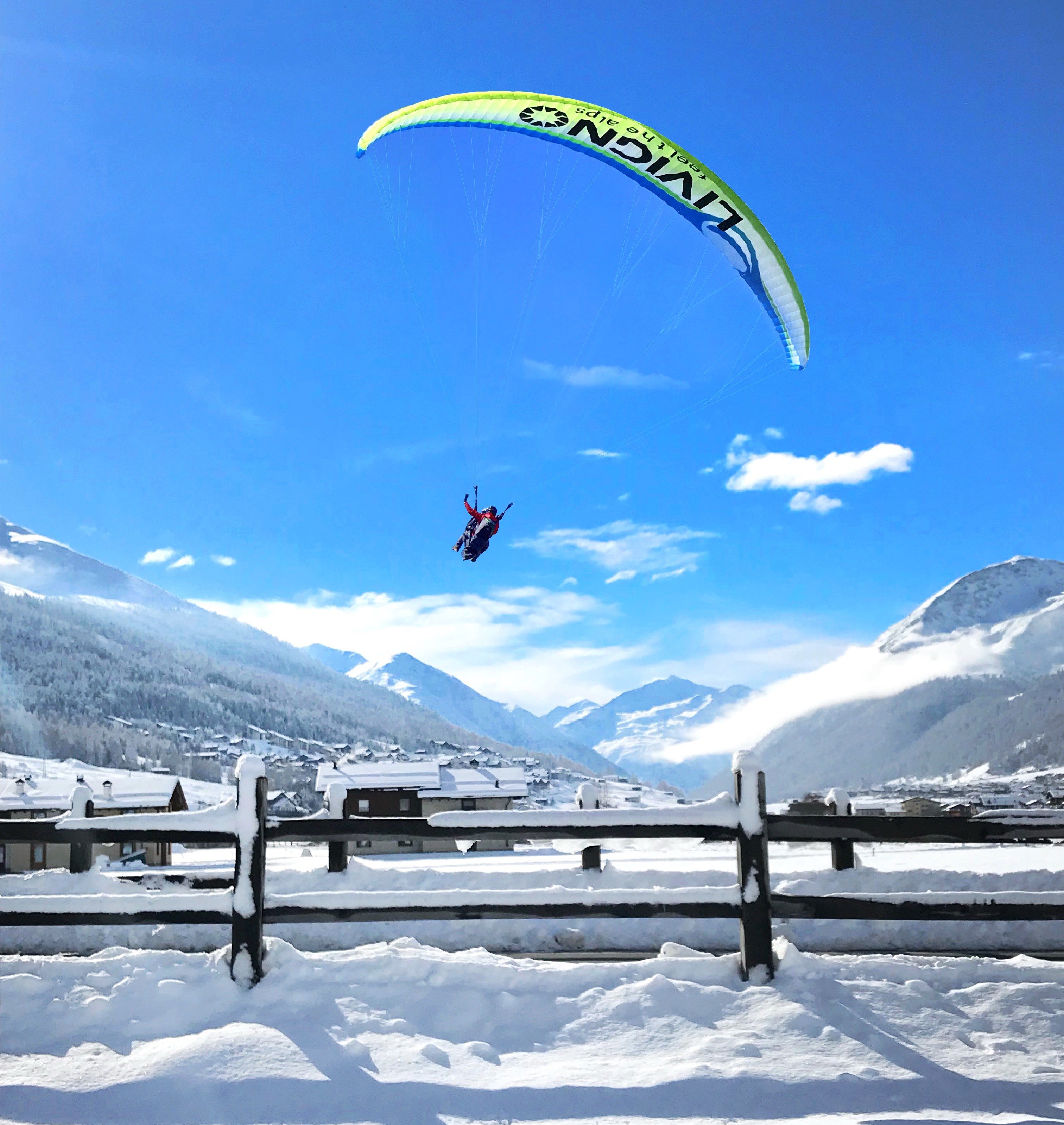 THE TRUE FLAVOUR OF LOVE: GOURMET DINNERS, ROMANTIC LOCATIONS AND TRADITIONAL FOODS: Spend the day on your skis, relax in Aquagranda, browse around the shops in the centre and end the day with a romantic candlelit dinner, either in one of the many mountain huts or in the most glamorous or most traditional restaurants of Livigno. The perfect ending to a perfect Valentine's Day. Find the right restaurant for you on livigno.eu or on the free app My Livigno